Including:
- The best and most useful chords you should learn first, including tricks on how to ingrain new chords super-fast into your muscle memory.

- A bunch of cool playing techniques, including how to slide into chords, how to use sus 2/4 chords and other techniques that will make your playing more interesting.
- The 13 most useful guitar apps - apps that will actually help you improve much faster and enjoy the guitar a lot more.
- 8 ways to develop your time-keeping skills and really get that pro sound.
- 6 ways to customize your guitar and add some elegant bling to it.
- 6 tips on how to easily conquer any barre chord. (like the F chord, that causes too many people to just quit guitar)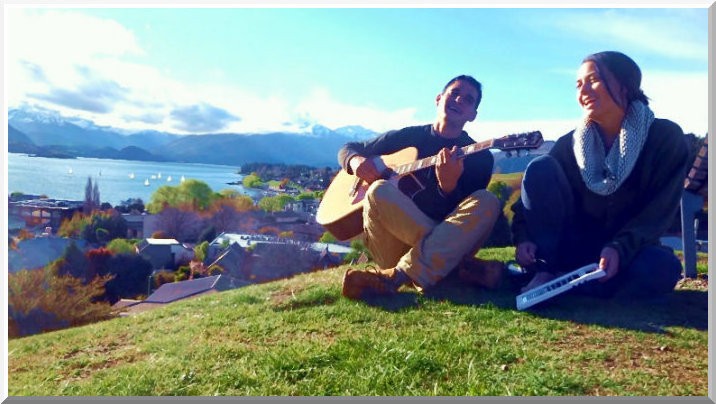 - 4 ways to avoid the notorious pain in the fingertips that every beginner encounters.
- My favorite 13 guitar accessories - things that'll actually improve your guitar life.
- How to find that one chord that finishes the song perfectly.
- How to use a capo to make sure the song matches your voice, and also to create fresh different voicings when playing with another guitarist.
- The ideal fingernail length for playing guitar.
- The 4 pillars of a perfect guitar maintenance routine that'll make your guitar fun to come back to.
- And even more lessons that will enrich your skills and sound, with newerones added regularly.