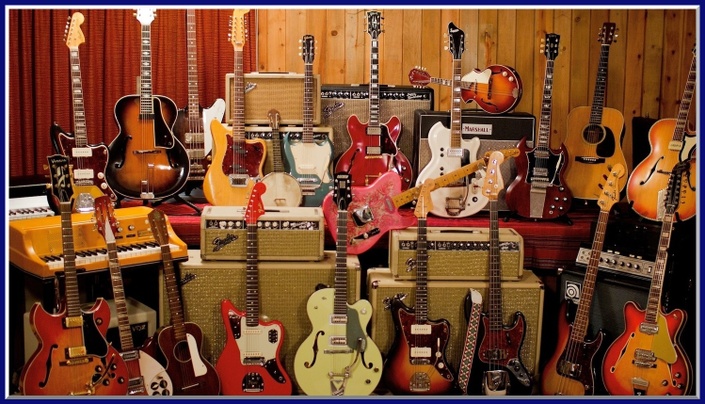 The Top 24 Guitar Hacks & Tricks for Beginners
Learn shortcuts and tricks that'll make your learning curve faster and let you have a lot more fun with your guitar.
his is the mini-course that I wish I had when I just started out on the guitar.
You'll learn the most practical things that I have learned throughout my guitar journeys. These are lessons that will literally cut years off of your learning curve.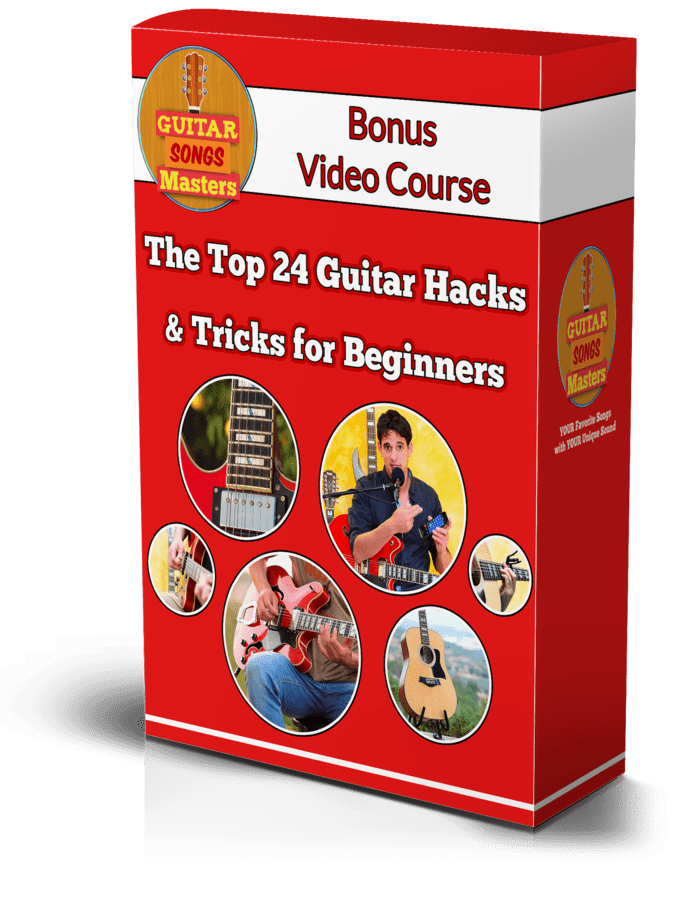 Including:
- The best and most useful chords you should learn first, including tricks on how to ingrain new chords super-fast into your muscle memory.

- A bunch of cool playing techniques, including how to slide into chords, how to use sus 2/4 chords and other techniques that will make your playing more interesting.
- The 13 most useful guitar apps - apps that will actually help you improve much faster and enjoy the guitar a lot more.
- 8 ways to develop your time-keeping skills and really get that pro sound.
- 6 ways to customize your guitar and add some elegant bling to it.
- 6 tips on how to easily conquer any barre chord. (like the F chord, that causes too many people to just quit guitar)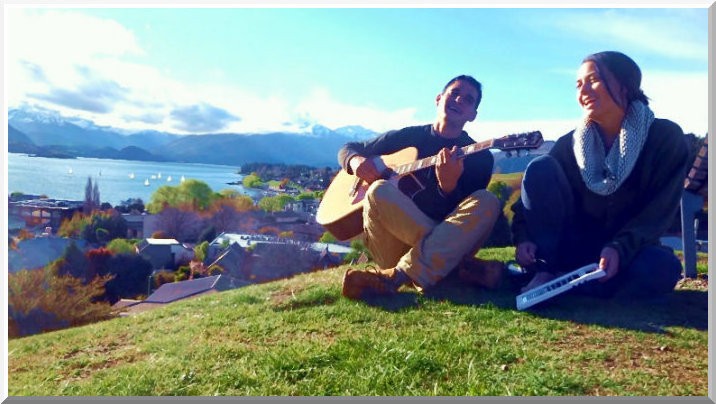 - 4 ways to avoid the notorious pain in the fingertips that every beginner encounters.
- My favorite 13 guitar accessories - things that'll actually improve your guitar life.
- How to find that one chord that finishes the song perfectly.
- How to use a capo to make sure the song matches your voice, and also to create fresh different voicings when playing with another guitarist.
- The ideal fingernail length for playing guitar.
- The 4 pillars of a perfect guitar maintenance routine that'll make your guitar fun to come back to.
- And even more lessons that will enrich your skills and sound, with newerones added regularly.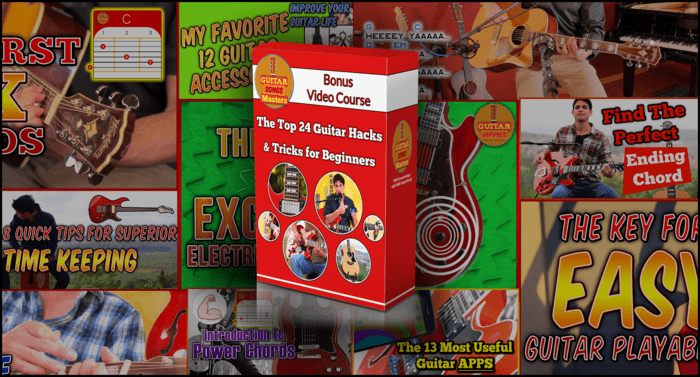 Your Instructor: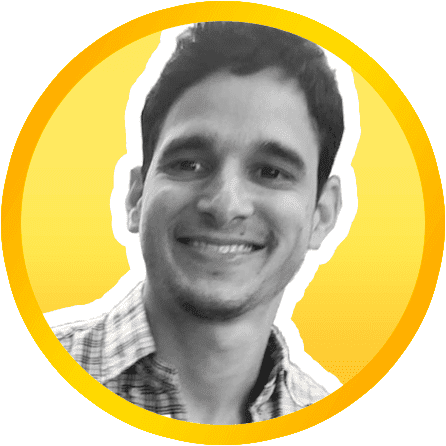 Free Bonus: The Printable PDF Beginners Campfire Songbook
On top of the lessons, you will also receive the printable Guitar Songs Masters Beginners Campfire Songbook, with over 35 songs.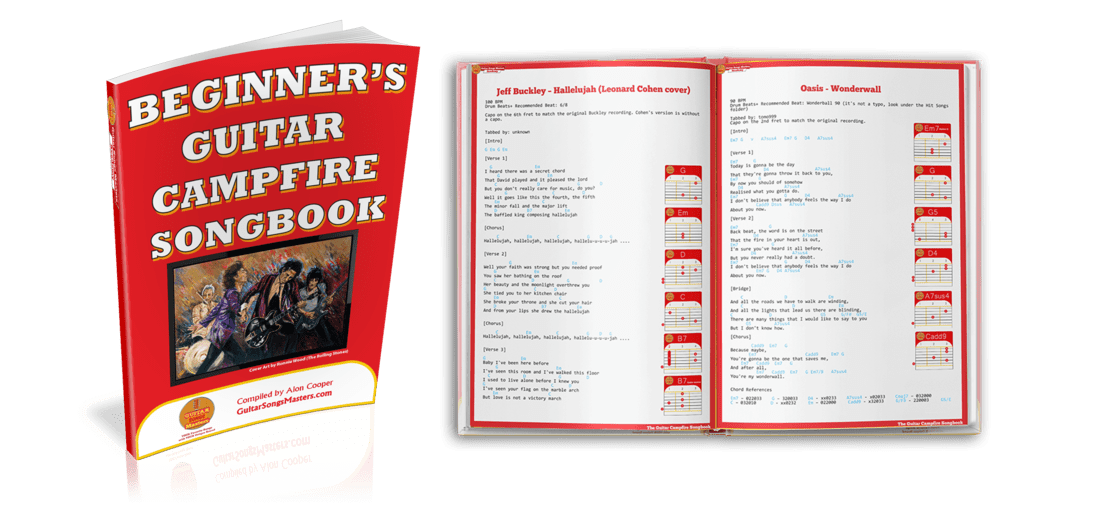 Some of the songs that are in there, ranging from classic rock to pop, country and more, are in the following list:
Ed Sheeran - The A-Team
Bob Marley - No Woman No Cry
Pink Floyd - Wish You Were Here
Oasis - Wonderwall
Green Day - Time of Your Life
The Eagles - Take It Easy
Ben E. King - Stand By Me
Jason Mraz - I'm Yours
Bob Dylan - Knockin' on Heaven's Door
You Are My Sunshine
Outkast - Hey Ya
Old Crow Medicine Show - Wagon Wheel
Leonard Cohen / Jeff Buckley - Hallelujah
Florida Georgia Line - Cruise
Bright Eyes - First Day of My Life
Red Hot Chili Peppers - Dani California
Sublime - What I Got
Rolling Stones - You Can't Always Get What You Want
And many others - while even more songs' video lessons are added regularly.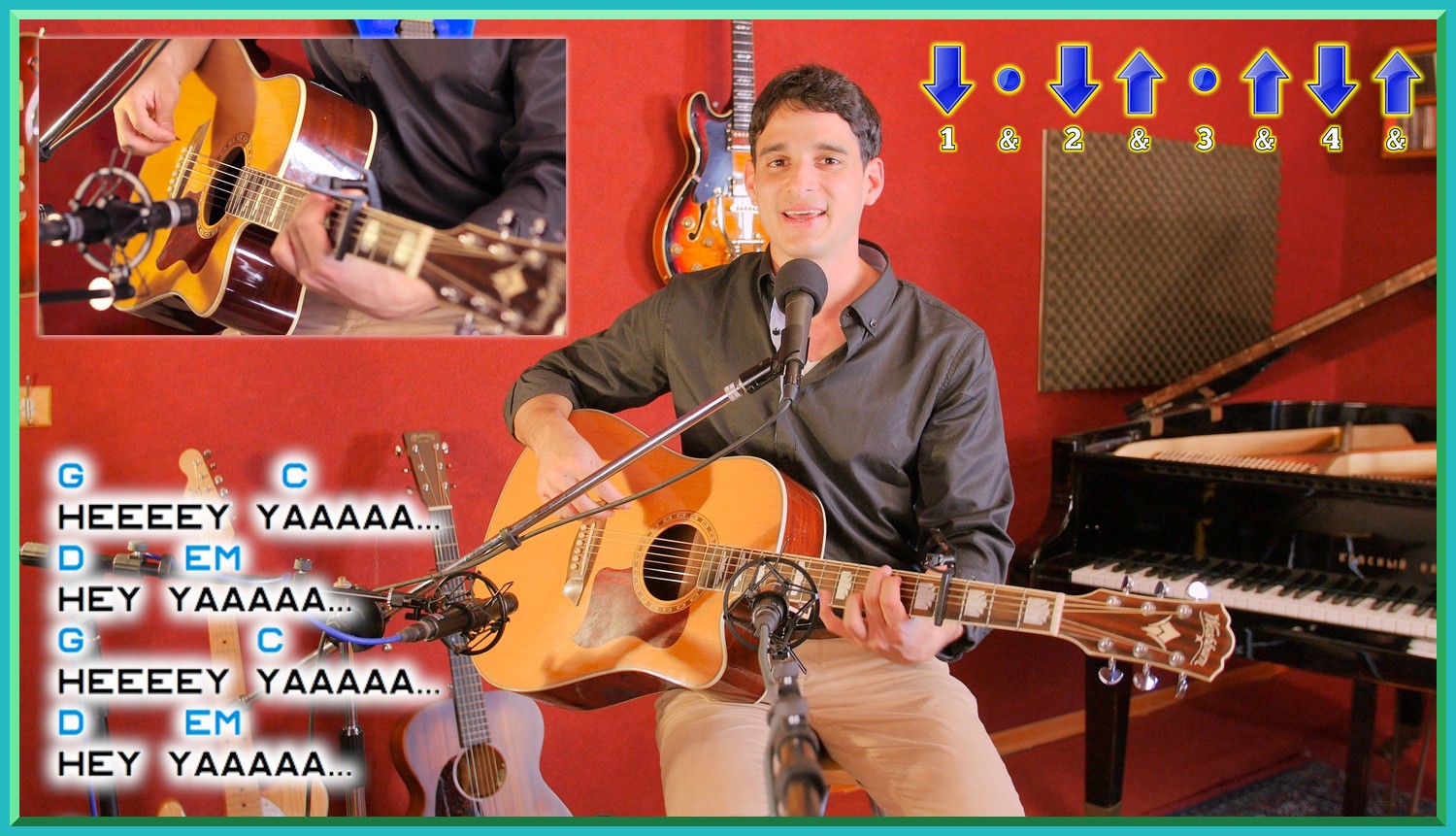 Let's kickstart your guitar journeys - for a lifetime of making music and joy.
Best,
- Cooper