Friends who pick up one of my guitars to play around with them are almost always commenting about how good and "butter-smooth" they feel. That includes my acoustic, electric, bass and 12 string guitars.
That's because I keep all of the above rules in mind and I give my guitars a good time...
In this short class I'll teach you how to do that as well.
We'll focus on:
- The 4 Key Pillars of Maintaining a Guitar That Feels Perfect
- 6 Ways to CUSTOMIZE Your Guitar and Make It SEXY
- A 10$ Hack to Make Your Strings a Lot SOFTER to Press
- How to Make Your Guitar Tuning Last 3X Longer!
- How Long Will Your Strings LAST for?
- Setup: Why It's the Most Beneficial Thing You Can Do to Your Guitar
- How to Avoid Electric Guitar Cable Malfunctions
- How to Keep Everything Neat - with Cables that Are Folded Perfectly
- The Ideal Strings and Strings Gauges for Electrics and Acoustics
- And a lot more!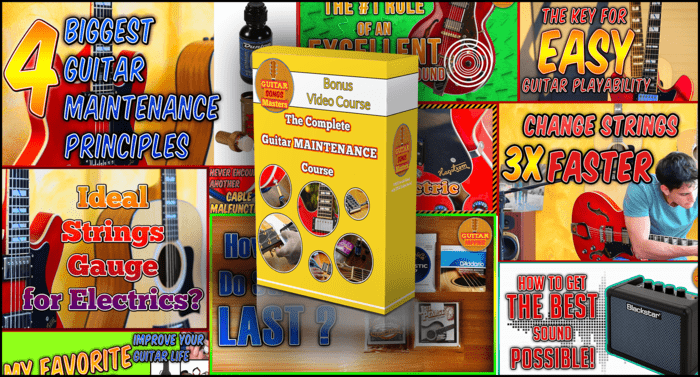 As a bonus, you will also get the Printable PDF Guitar Campfire Songbook