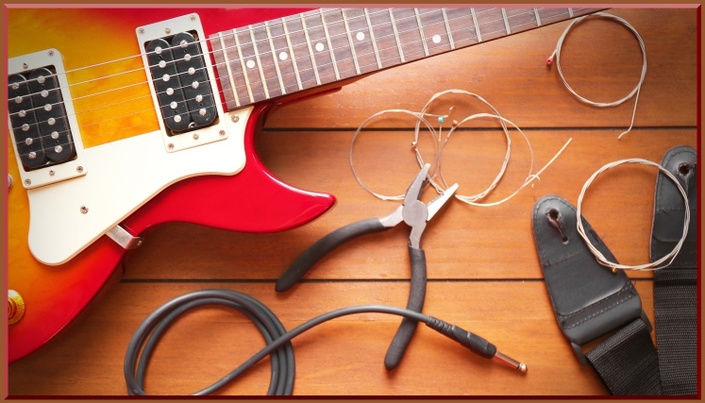 The Complete Guitar Home-MAINTENANCE Course
14 Ways & Hacks to Make Sure Your Guitar Always Plays, Sounds, and FEELS Perfect
Do you want to have a guitar that always...
Feels,
Plays,
And SOUNDS...
As best as possible?
To always take advantage of the full potential of it? I'm sure you do!
... And as a result - you will also have more fun and be more motivated to play, and that means that you'll play more and improve a lot faster. Sounds good?
If you read till here, so this short, information packed, and free class - is for you.
Join me inside - as I'll share with you everything you need to know in order to keep your guitar in perfect shape.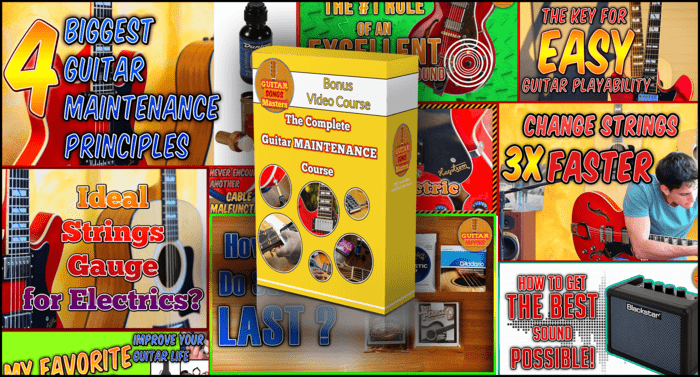 Friends who pick up one of my guitars to play around with them are almost always commenting about how good and "butter-smooth" they feel. That includes my acoustic, electric, bass and 12 string guitars.
That's because I keep all of the above rules in mind and I give my guitars a good time...
In this short class I'll teach you how to do that as well.
We'll focus on:
- The 4 Key Pillars of Maintaining a Guitar That Feels Perfect
- 6 Ways to CUSTOMIZE Your Guitar and Make It SEXY
- A 10$ Hack to Make Your Strings a Lot SOFTER to Press
- How to Make Your Guitar Tuning Last 3X Longer!
- How Long Will Your Strings LAST for?
- Setup: Why It's the Most Beneficial Thing You Can Do to Your Guitar
- How to Avoid Electric Guitar Cable Malfunctions
- How to Keep Everything Neat - with Cables that Are Folded Perfectly
- The Ideal Strings and Strings Gauges for Electrics and Acoustics
- And a lot more!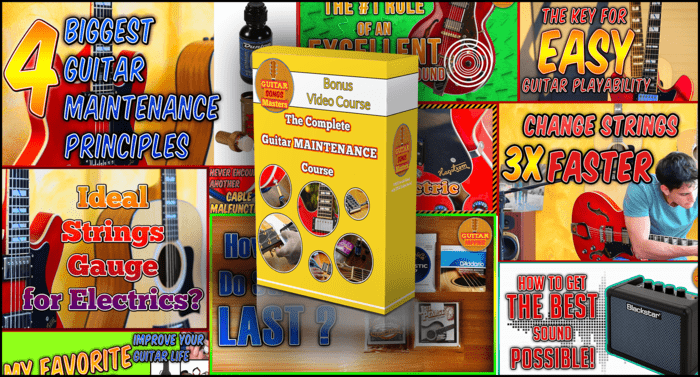 As a bonus, you will also get the Printable PDF Guitar Campfire Songbook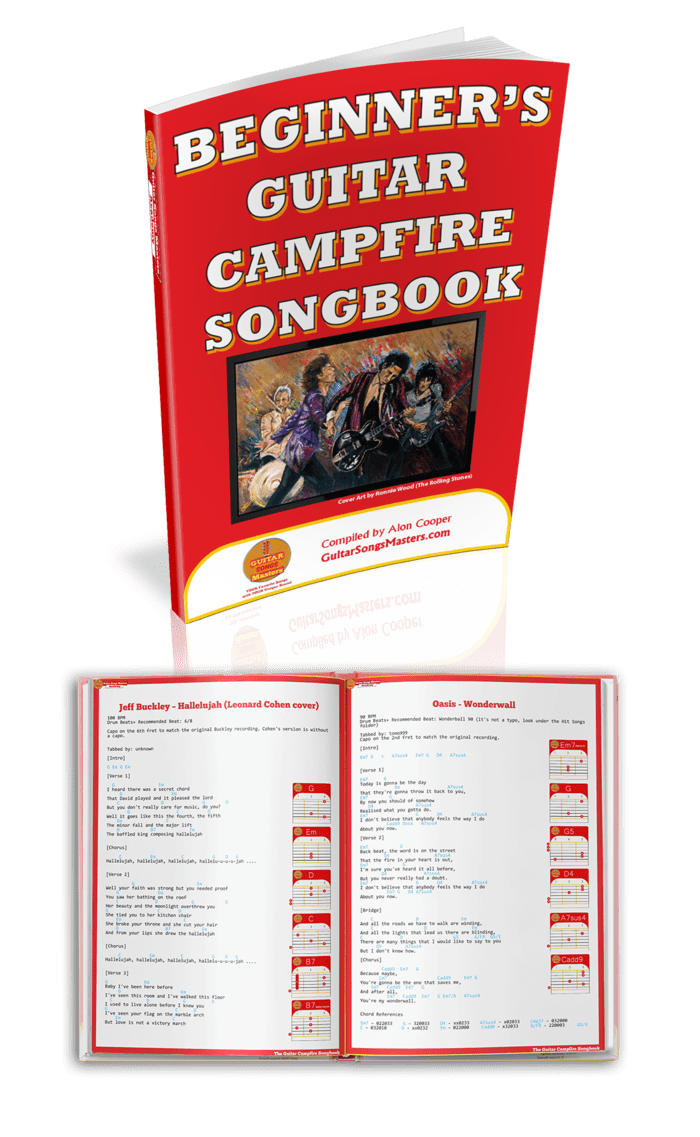 Your Instructor: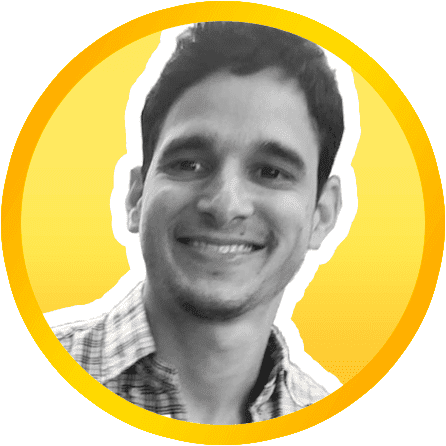 Hi friends, I'm Cooper, a music man based in sunny & beautiful Tel Aviv, Israel. I work with other artists mostly as a guitarist, pianist and harmonica player - and I specialize in (and LOVE!) blues, jazz, and 60s-70s rock n' roll.
In 2014 I founded the blog Guitar Songs Masters-com - which grew over time and work to be one of the top five most-read guitar blogs worldwide (formerly named GuitarHippies), along with its accompannying video courses academy.
Also check out my Harmonica Jamz website and courses - where I teach harmonica easily both to musicians and non-musicians. Join 5000+ students on the flagship course.
My expertise is in teaching you how to play the songs that you love - with your own unique sound that I can help you develop. (Whether if it's on the guitar, piano or harmonica.)
Over the last several years, I spent many months traveling through four different continents with my guitar, and having a great time with many musicians. Right now, I'm developing more learning material for piano and guitar, and I perform with bands and friends. Cheers for living a fun life with lots of great music!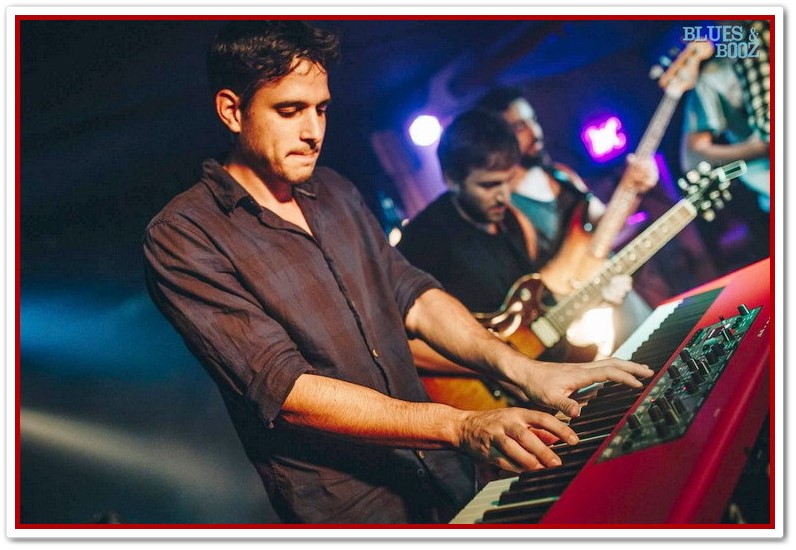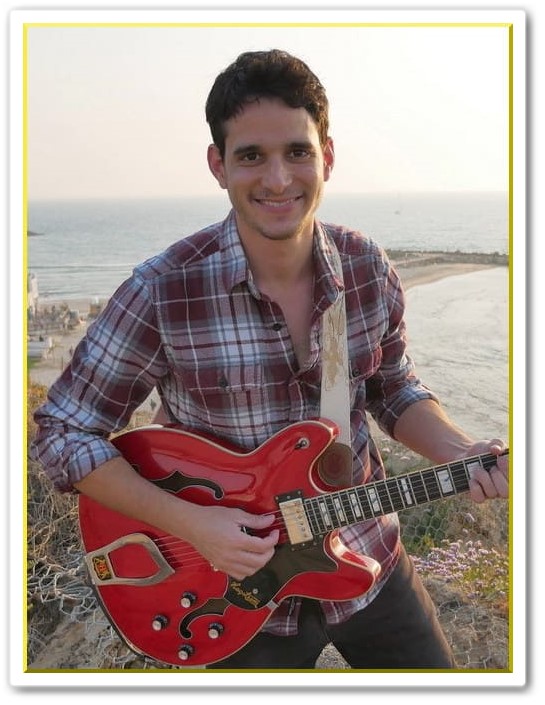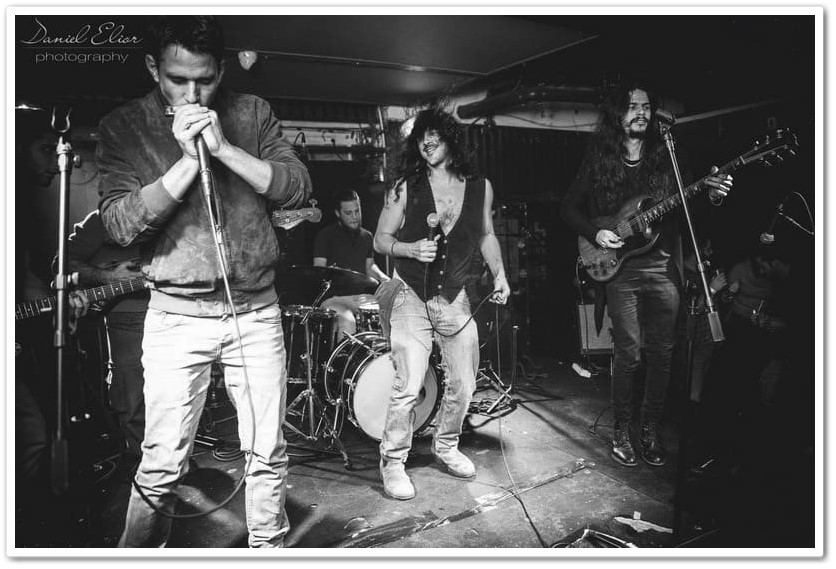 Testimonials & Reviews
I guarantee that these testimonials are real, from students who sent them over email or left reviews on other websites that my courses are hosted at, and are not altered by me in any way.

"I'm one of those people who never actually paid attention to even switching the strings on my acoustic, let alone have anything to do with setups and such. On behalf of my guitar I would like to thank you man (-: Playing it is a different game now, feels much nicer on the fingers and the sound is much better as well. (Although I went with daddarios and not elixirs but I find them great)" Joshua V., England

"...Highly enjoyed these maintenance lessons, short and to the point and with great takeaways." Massimo Lamo, Italy

"A great bunch of lessons that covered many holes in my guitar education. Honestly watching lessons about zeppelin and slash riffs is a lot more fun and that's what I do most of the time but you made me pay attention, in a succinct way, to what really made my guitar finally "open up"! Cheers" Chase Rush, South Africa
Let's make your guitar a lot more fun to play!
Best,
- Cooper