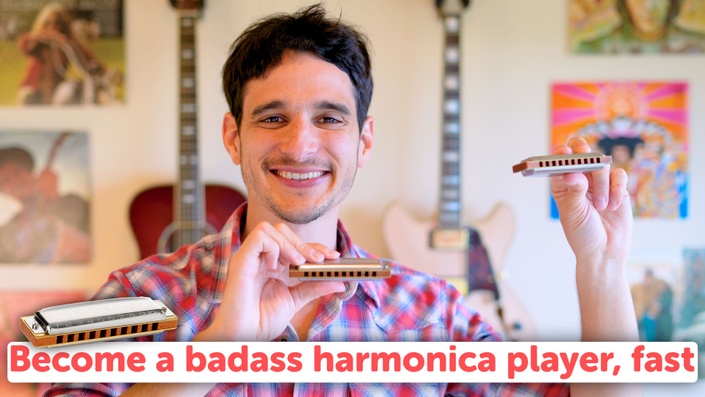 Harmonica Jamz 2022: Play Any Song and JAM with Your Friends
The Complete Harmonica Course: Play Any Song; Learn How to Jam and Improvise with Friends and with Your Favorite Music.
Start Your Harmonica Journeys
Do you want to play dozens of famous songs on your harmonica, and also to be able to improvise and create your own beautiful solos when jammin' with other people? (for example - with friends who play the guitar or the piano)

Harmonica Jamz is exactly what you were looking for.

What will You Get from the Harmonica Jamz Course?

Do you know Bob Dylan? Neil Young? Other famous musicians who jam on the harmonica that you might like?
Harmonica Jamz is your one stop shop for learning how to play songs and jam on the harmonica BETTER than all those guys, quickly.
You don't have to have previous musical experience - since it is designed for experienced musicians or total beginners alike.
Harmonicas are easy - and Harmonica Jamz is the optimized, most effective way to learn it.
---
Me (on the left) playing the harmonica with the blues band in one of my favorite Tel Aviv's nightclubs: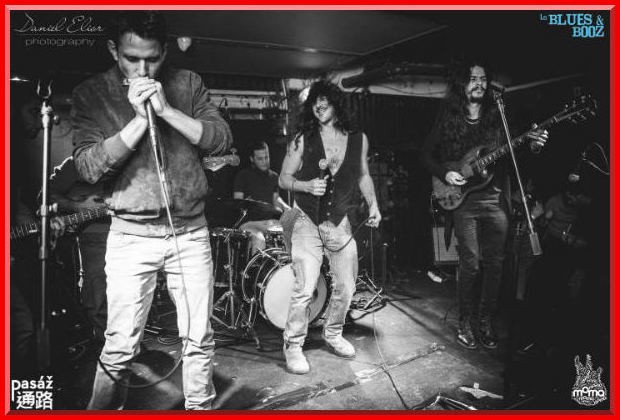 What are the topics that are covered in the course? How will they help me?
---
As you go through the course you'll become GREAT at two different things:
1) Playing Songs. That means - playing songs' melodies while a friend plays the chords on a guitar or a piano - or while a backing track does that.
See an example of that with Green Day - Time of Your Life at the beginning of the promo video below - and more examples down at the course curriculum.

2) Improvising music and solos while jammin' with other people.
See an example of that at 1:35 minutes into the promo below.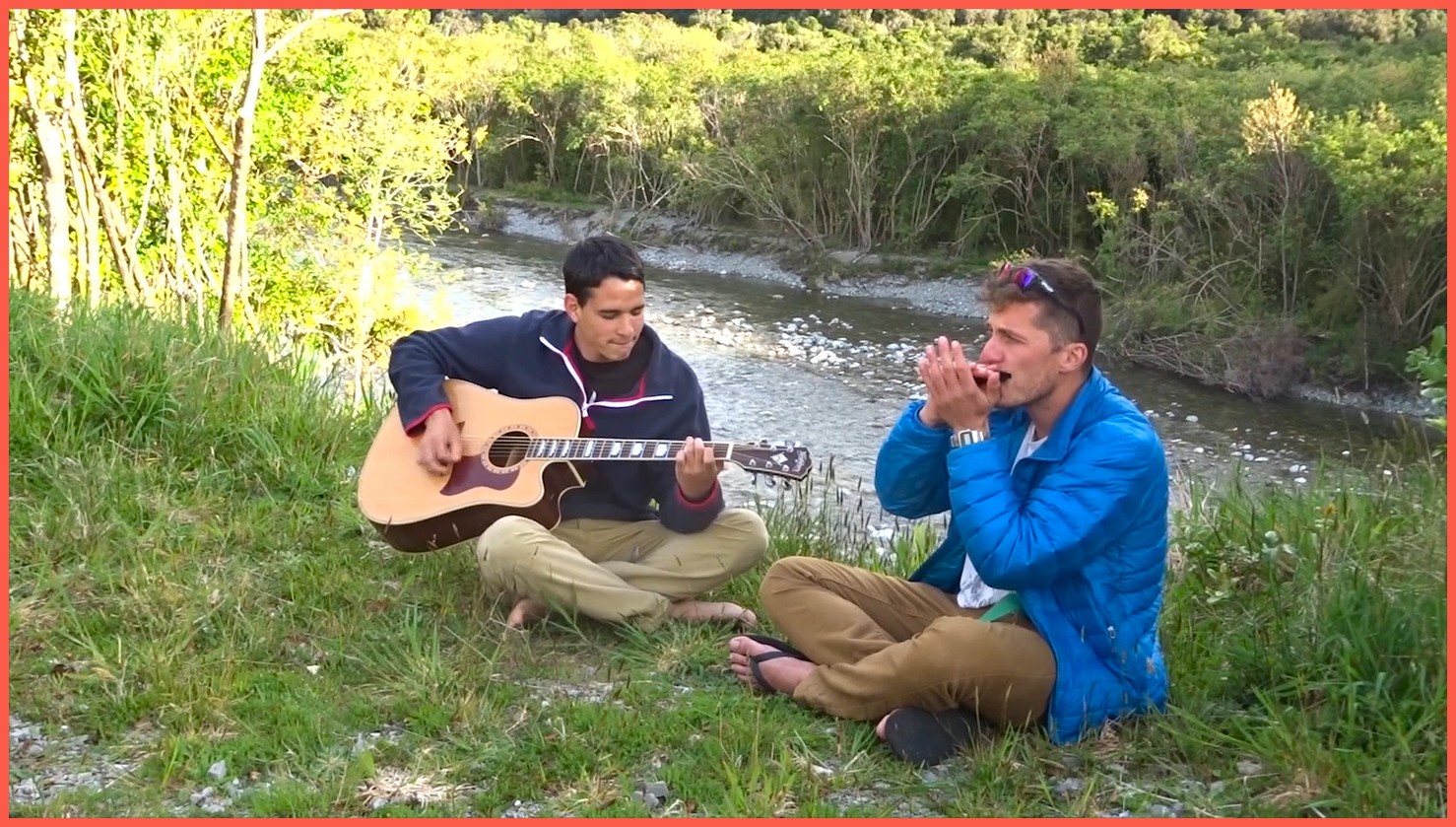 It is all done using the following "building blocks":
- 4 Principles of Playing the Harmonica with the Full, Confident Tone of a Pro
- 2 Ways to play single notes - this will enable you to enrich your musical pallete and play ANY song.
- We will learn specifically how to play some famous rock songs to get you started.
- You will learn the useful essentials of music theory - this will enable you to start IMPROVISING your own solos and riffs.
- Learn all about harmonica vibrato: The #1 way to beautify your sound.
- When you know how to improvise, you can confidently get out there and jam with other musicians!
- You will acquire a solid sense of rhythm through the Harmonica Jamz Rhythm Method.
- You will be able to play songs by ear and to improvise with ease - instead of randomally "shooting in the dark" like how most amateur harmonica players do.
Also Included: 17 Hacks & Tips for Harmonica Beginners (mini video course)
How Each Lesson Is Built: The Only Interactive Harmonica Method.



Learn By Doing - Designed to Let You Easily Ingrain the New Knowledge - While Having Fun.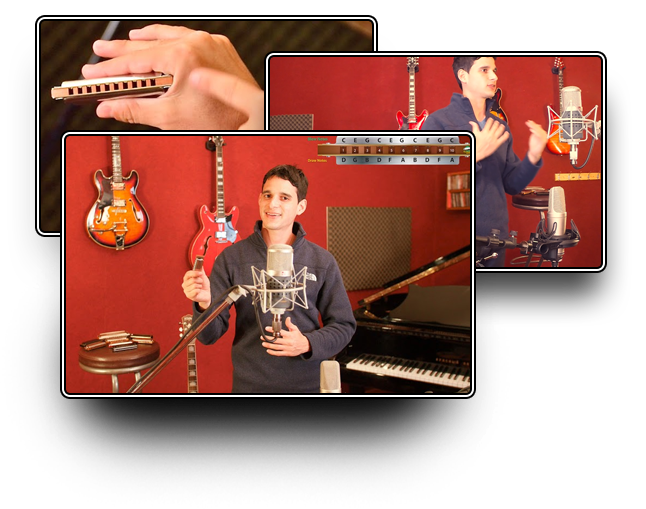 The 1st Part of Each Lesson - The Studio Lesson:

The lessons are packed with practical harmonica information that have been tested and distilled through a lot of teaching, trial, and error.
Each lesson will introduce you to a new, practical concept.
Delivered in a bright, short & to the point way.
5-7 minutes long on average.
High-end editing with harmonica diagrams and on-screen text to make sure everything is understandable.
4K video quality – Ultra HD.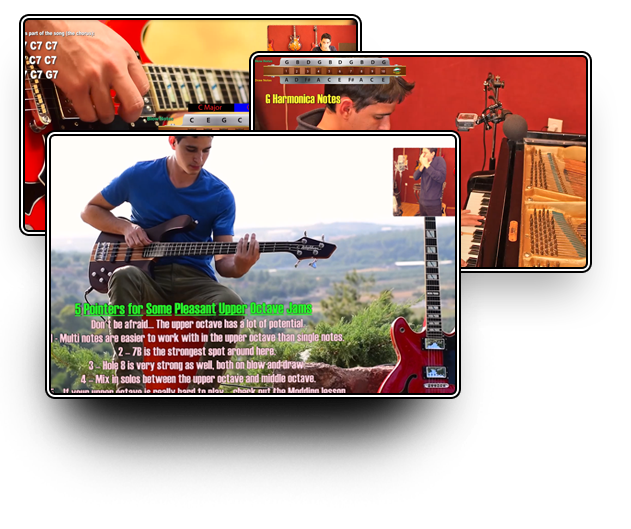 The 2nd Part of Each Lesson - The Interactive Jam Time™:
Practice and ingrain the techniques we just learned while we're jammin' together and getting you ready to get out there and jam with your friends!
Jam with me in over 20 different LIVE HD video jam tracks in different styles – blues, rock, folk and more!
Through on-screen texts, you will be reminded of all the points we just learned, so you can practice them at your own pace.
Full instrumentalization including drums, bass, guitars / piano!
4 minutes long on average.
During the first minute, I'll be there with you in a "small window", giving you live harmonica examples of the new material.
- CLICK THE DOWN ARROW SIGN ↓ TO FULLY EXPAND THE CURRICULUM -
- Watch sample lessons by clicking on the "Preview" button -
The Class Curriculum:
Achieving an Excellent Sound + Your First Jam Session
Available in days
days after you enroll
How to Play Single Notes + Getting Ready for Our First Songs
Available in days
days after you enroll
Let's Start Playing Songs! (Feel free to only do one or two out of the three songs before checking out some harmonica techniques in the next section))
Available in days
days after you enroll
Testimonials and Reviews
I guarantee that these testimonials are real, from students who sent them over email or left reviews on other websites that my courses are hosted at, and are not altered by me in any way.

"Alon, the lessons are such high quality, they were super simple to understand, gave me incredible results and just made me fall in love with this tiny instrument. As a guitarist I always wanted to pick up the harmonica but never found a good opportunity." Will H., California

"That's a great course overall. The instructor is knowledgeable, inspiring, engaging and fun to watch. I was impressed by how quickly I was able to pick up the harp and play songs with decent sound quality. His suggestions about everything harp are to the point. Highly recommended for musicians and laypersons alike. Great job Alon." Themistoklis Demopoulos, Greece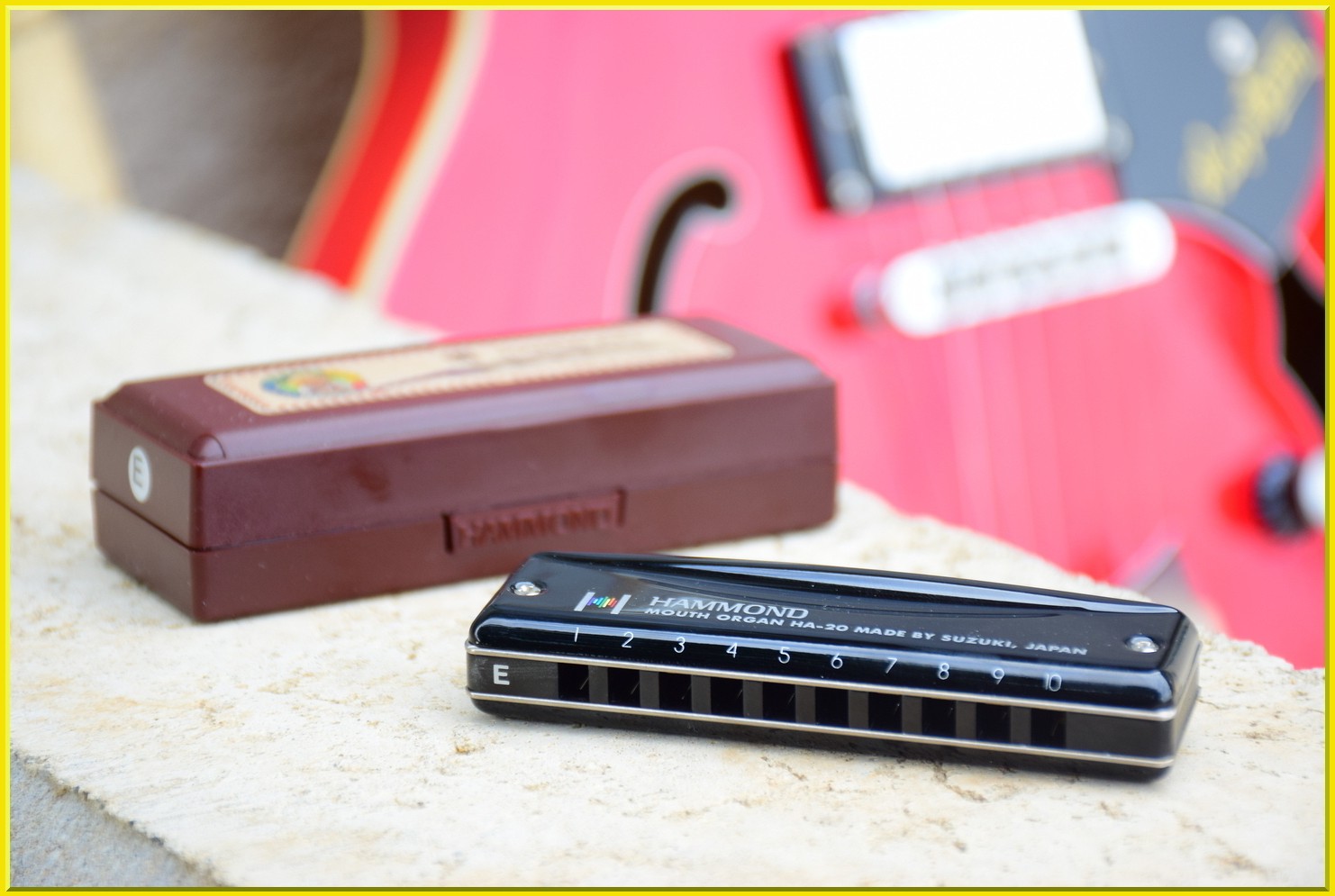 "I come from the world of classical flute, I used to only play with specific music sheets. I have to say that your "jammin'" approach to music is way more relaxing and enjoyable and opened the doors to a new side of music for me." Thorsten Möller, Germany

"Right from the start I feel immediately confident and was improv jamming and making music! Wow! Incredible. I'm in love with this course. I've tried other teachers but somehow Alon is able to quickly get you feeling like you can do this, and easily. I'm hooked" Juscelino Correa, Brazil

"Material is presented in easily understood pieces. Instructor is very understandable, professional and practiced." Walt Ricci, Washington
Your Instructor: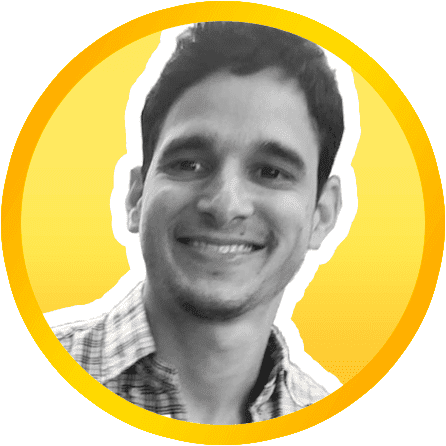 Common Questions That I Get About the Course:
Which harmonica do you recommend to get?
Hohner, a German company, is the industry leader in the harmonica world. I recommend any of their models in the 20-35$ range, especially the Marine Band model or the Blues Harp model. If you're looking for a more affordable option that still feels and sounds nice, check out the Hohner Blues Bender (~20$) that will let you safely "test the water" without investing too much. ---When you purchase your new harmonica, make sure it's in THE KEY of C---
How long do I have access to the course?
After enrolling, you have unlimited access to this course for as long as you like - across any and all devices you own.
What if I am unhappy with the course?
If you are unsatisfied with the course for any reason, contact me within the first 30 days and you will get a full refund, no questions asked.
Another question that isn't here?
Text me! See that blue floating icon at the bottom right of your browser? (if you don't - refresh the page) Through it, you can send me a message that's shown immediately on my computer and phone, so on most times of the day you can expect my answer within minutes. Don't hesitate, I'd love to talk to you!
If you don't have a harmonica yet - this is the harmonica that I recommend getting - Hohner Marine Band in the key of C. It's the #1 all-time best selling harmonica model.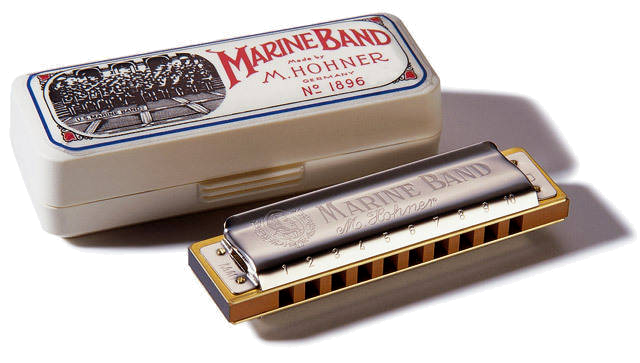 One of the nicest things about harmonicas is that they are AFFORDABLE! You can buy the top of the line, handmade-in-Germany harmonicas, that are VERY fun to play and last for years - for around 30-35$!
*Make sure your first harmonica is in the key of C.

Let's start your harmonica journeys - enjoy this unique musical instrument that'll stay with you for life!
- Cooper

(contact me directly with any questions through the live chat icon)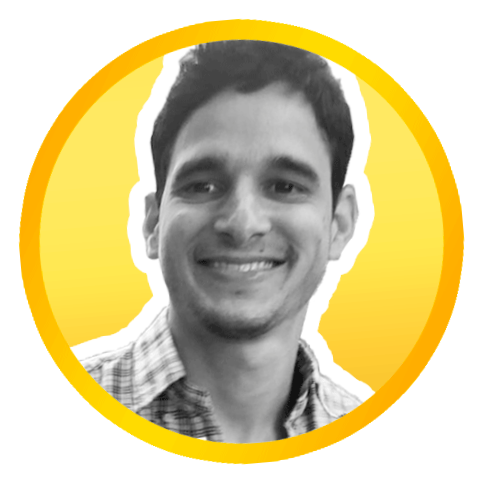 "I love the fact that you feel almost truly one on one. Being face to face makes it feel as though l am there with Alon, which really adds to the experience. Important musical concepts have been presented in a simple and easy to grasp manner… which makes learning quicker – which makes learning fun! It's easy to stop and start, go back and forward, take a break and learn at your own pace. Too good!!" John M., New York

"You clearly are very talented and passionate about music and teaching music. Thanks for sharing your skills and knowledge!!" Michelle Winkler, Michigan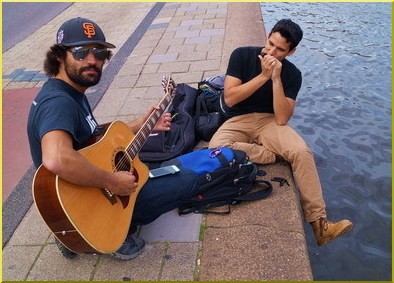 "I am a retired dentist and have been playing the harmonica for five years. I previously learned with an online video plan that cost about 250$. I took your plan specifically for the 'elite' advanced lessons and was very impressed with the quality- much better than the rest.
The way you teach bending and other masters' techniques is easy to understand and I learned more than a several tricks for the next blues jams in town." Lawrence Calhoun, Ireland

"I just completed the first lesson and jam session and had so much fun! You're a very bright teacher and the videos are such high quality. Thanks for making such an affordable product. I can't wait for tomorrow! Just followed you on Instagram as well. 🙂" Tiffany Watkins, Oregon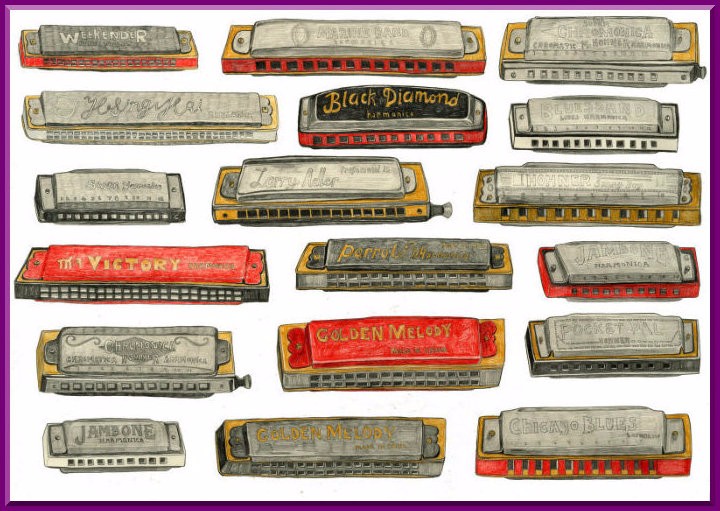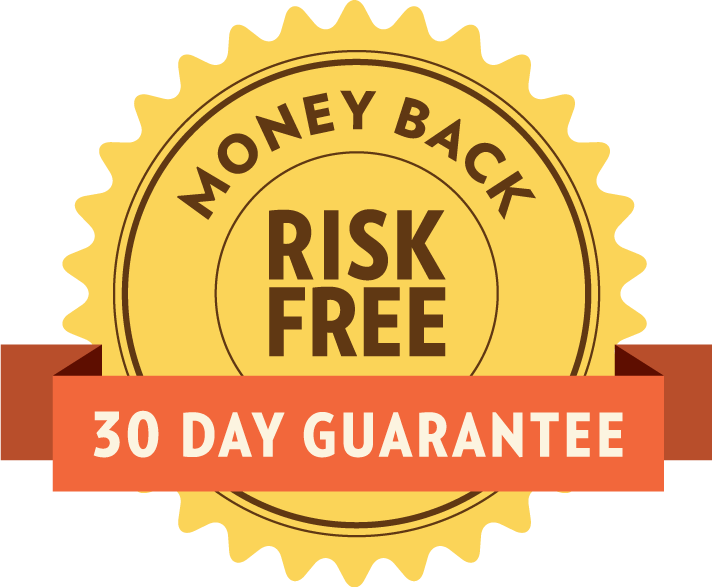 Don't Like It? Return It!
If - for whatever reason - you're not happy with the course, simply send me an email to [email protected] - and I'll immediatelyrefund your money - no questions asked. In other words - try it, see if it works for you. Since so far I have only received a few refund requests out of thousands of sales - I bet that it would work for you too! 🙂