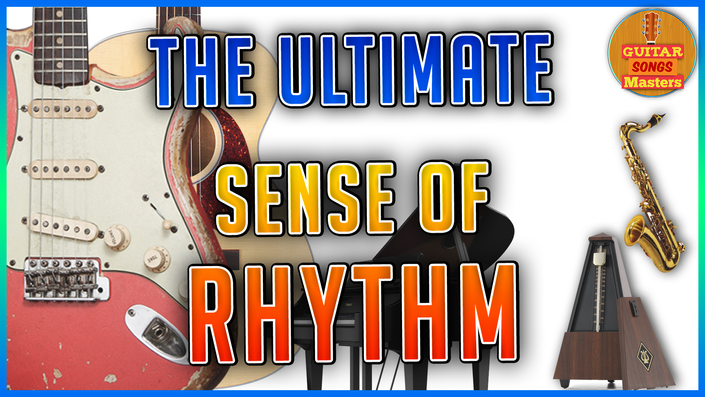 Play Everything with a Perfect Sense of Rhythm; Course for All Musicians
Play Everything with a Rock-Solid Sense of Time; Learn how to GROOVE with Songs; CONNECT with the Rhythm Section.
This course will be the single biggest improvement to the bottom line of your musicianship: how you sound like, and how fun it is to listen to you. (And for other musicians - how fun it is to play with you)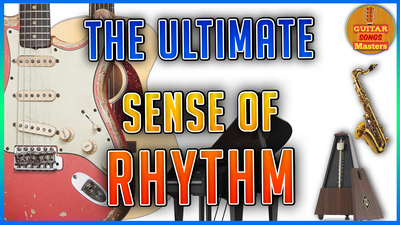 "Time" and "Groove" are perhaps the most important aspects of music, yet also the most overlooked. Most people, and especially those who aren't full-time professionals, completely neglect practicing them, or even paying attention to them.
This course will change it. Let's begin:
* The course is geared mostly for guitarists and pianists, but it is highly relevant and beneficial to all musicians.
Did you ever feel like your sense of rhythm is not good enough? That your playing feels "sloppy" in terms of time-keeping?

Maybe it was when you tried playing with other people, or when you were about to perform solo on stage and you noticed that you're always dragging or rushing through the chords?
I think that most musicians do, and not only in the first years of playing, but for many people it's an issue they deal with during their entire lifetime.
It never ceased to amaze me how despite the fact that rhythm is the foundation of everything in music, we tend to focus and work so much on all the other sexy things, like playing complex solos, jammin' with songs with dozens of chords, playing multiple instruments, and yet we still forget to dedicate even a tiny bit of work to the foundation of everything - our rhythm!
When your rhythm is OFF and you're not groovin' with the song, everybody can sense it, even if not consciously. (non-musician listeners and fellow musicians alike)
It'll simply not be pleasant either to listen to you, or to make music with you.
The good news are: working on your time keeping skills is the area that will give you the most fruitful "return on investment rate" of your time.
It's not that hard to work on it, and it does not demand a lot of time when you practice, yet the rewards are the biggest since once you do work on it - everything else that you'll play will just sound WAY BETTER.
In the course we will use an all-around approach (both intellectual and sensual) to hone your sense of rhythm and give it the love that it never received before.
The result: no matter what you're going to play - it will sound way better.
You'll also leave with the best practice routine to keep maintaining and improving your sense of time, and maybe even when you're playing a new percussion instrument of your choice!
Here are some of the lesson topics that we'll work on, and how you'll achieve that rock-solid sense of time you always wanted:
- Introduction to How Rhythm Works and to The Metronome - Your Best Practice Buddy
- The #1 Most Powerful Exercise to Immensely Strengthen Your Sense of Rhythm
- How to Really GROOVE with a Song: Make Your Listeners Wanna DANCE!
- 8 Quick Tips for Instantly Improving Your Time-Keeping
- Learn Different Ways In Which the Biggest Jazz Legends Use to Tap Their Feet, to Let You Drastically Improve Your Time and Ingrain a Feeling for the Beat As a Result
- An Introduction to 14 Different Affordable Percussion Instruments That You Can Play: Improve Your Rhythm While Adding a "New Role" to Play in Jams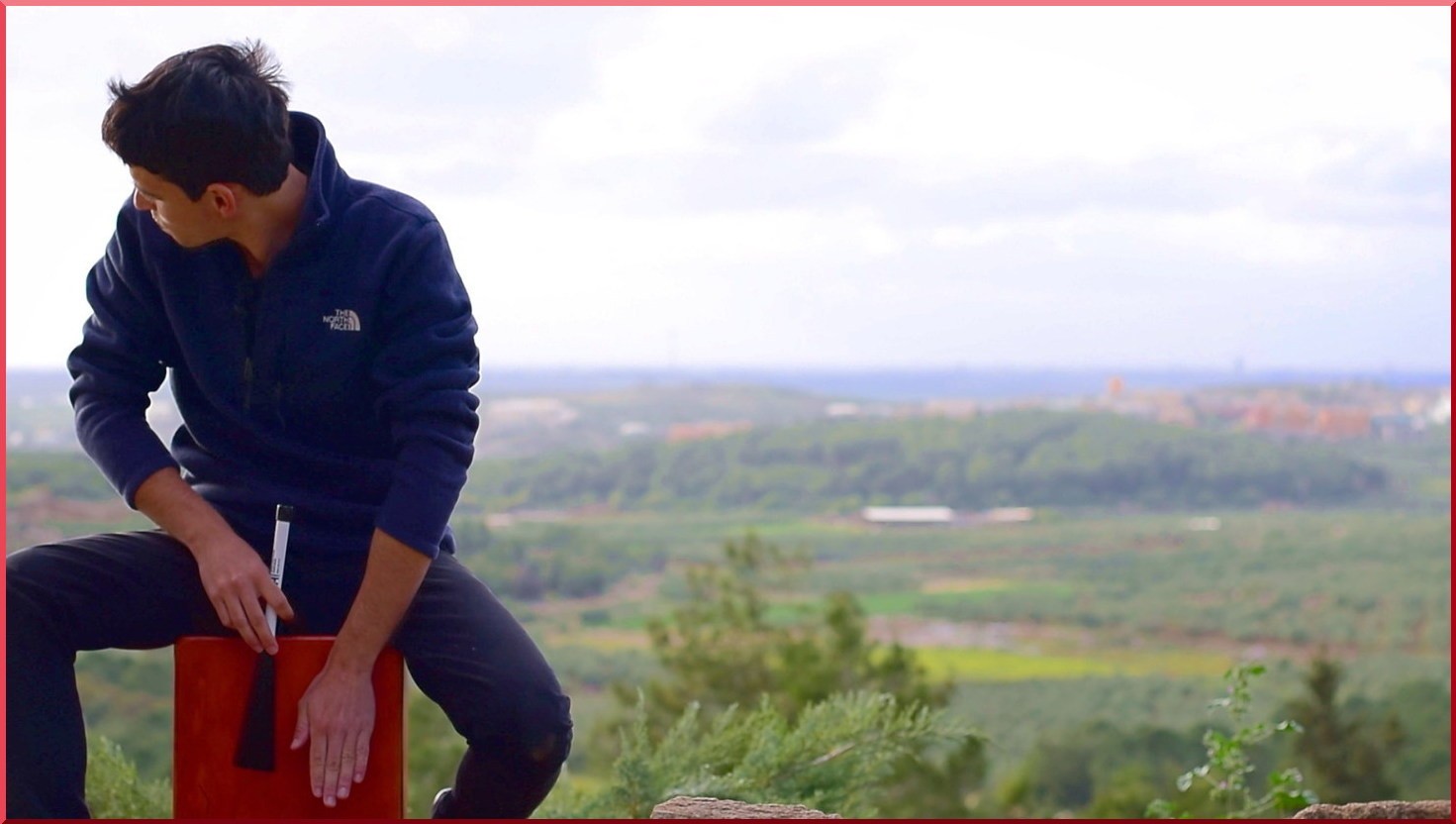 - Getting Familiar with Recognizing and Playing Advanced Time Signatures: 5/4, 3/4, 6/8, etc.
- A FUN Alternative to the Metronome: An App That'll Be Your Own Personal Drummr
- The Drumset for Non-Drummers: Getting to Know the Master Instrument of the Rhythm
- How to FEEL the Bass: Really Listen to It and Connect with the Bassist and the Whole Rhythm Section
- Introduction to Different Apps That'll Inspire You with New Rhythms From Around the World to YOUR Favorite Songs
- Introduction to All the Professional Rhythm & Percussion TERMS (and Jargon) You Should Know to Communicate Rhythm Professionally with Other Musicians
- What's the Vibrating Metronome? And How to Get Used to Such a Radical Way of Keeping Time

- And more. (See the curriculum and free lesson examples right below)
Bonus: the accompanying course e-book that'll help you retain and practice the lessons.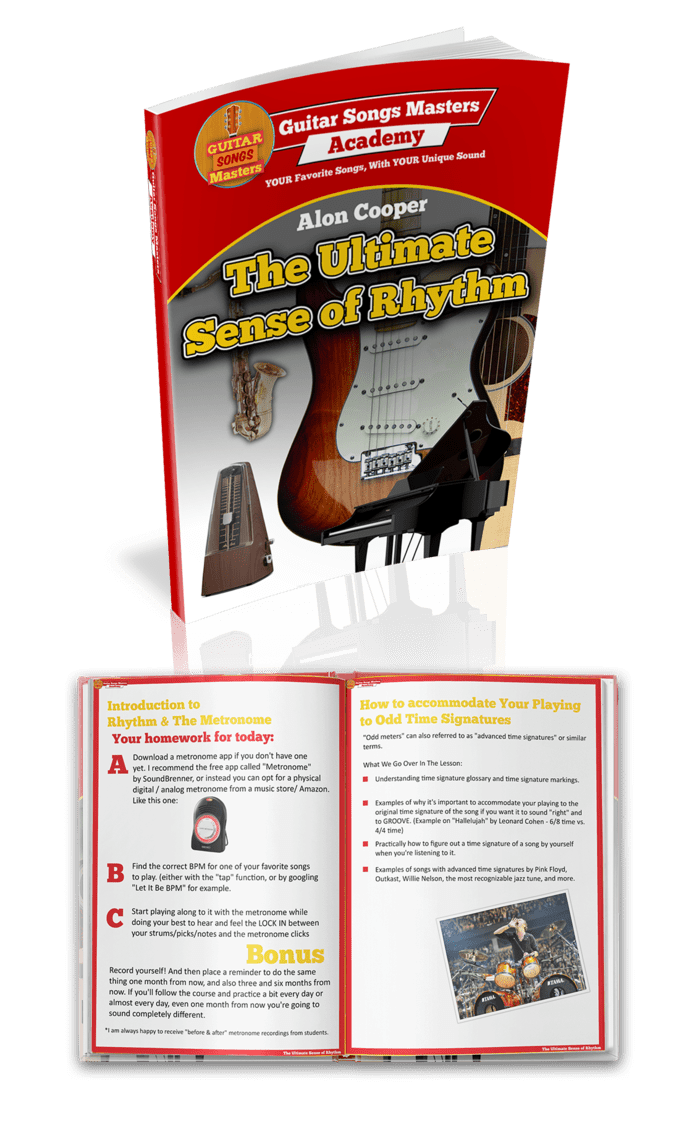 Your Instructor: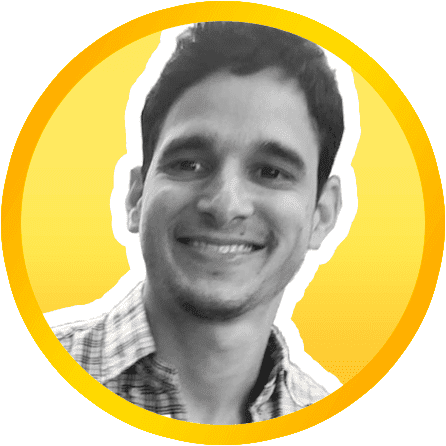 Testimonials and Reviews
I guarantee that these testimonials are real, from students who sent them over email or left reviews on other websites that my courses are hosted at, and are not altered by me in any way.

"I used to move constantly between feeling good about my guitar playing and feeling like I suck after every time that I tried to play with friends and with a small band that I used to play with, because it seemed like I could not figure out how to play in time and play "steadily". And I always realized it only when I wasn't playing by myself. The exercises and tips he presented here are worth their weight in gold, I feel MUCH better now regarding the beat now. Can't wait to get out there for more jams now." Todd Young, Scotland

"Great teacher, great material, short and to the point teaching that actually helps." Chase Tarver, Minnesota, USA

"Highly recommended, and what a great and special idea for a course you found here! I'm glad I found it. I do think that it's worth mentioning that the benefits of the exercise need to be maintained about once a week with the main exercise." Jamie McMahon
Common Questions That I Get About the Course:
Is the course meant only for guitarists?
Definitely not. All musicians need a great sense of time, and while most of the demonstrations are shown on a guitar or a piano (or without an instrument at all), you can easily "convert" them to whichever other instruments that YOU play. Besides that, a large part of the course is about GRASPING the different concepts of rhythm, not necessarily with an instrument at hand at all.
How long do I have access to the course?
After enrolling, you have unlimited access to this course for as long as you like - across any and all devices you own.
What if I am unhappy with the course?
If you are unsatisfied with the course for any reason, contact me within the first 30 days and you will get a full refund, no questions asked.
Another question that isn't here?
Text me! See that blue floating icon at the bottom right of your browser? (if you don't - refresh the page) Through it, you can send me a message that's shown immediately on my computer and phone, so on most times of the day you can expect my answer within minutes. Don't hesitate, I'd love to talk to you!
Let's take your overall sound to a new level - and give your sense of rhythm love like it never received before. (:
Best,
Cooper
(contact me directly with any questions through the live chat icon)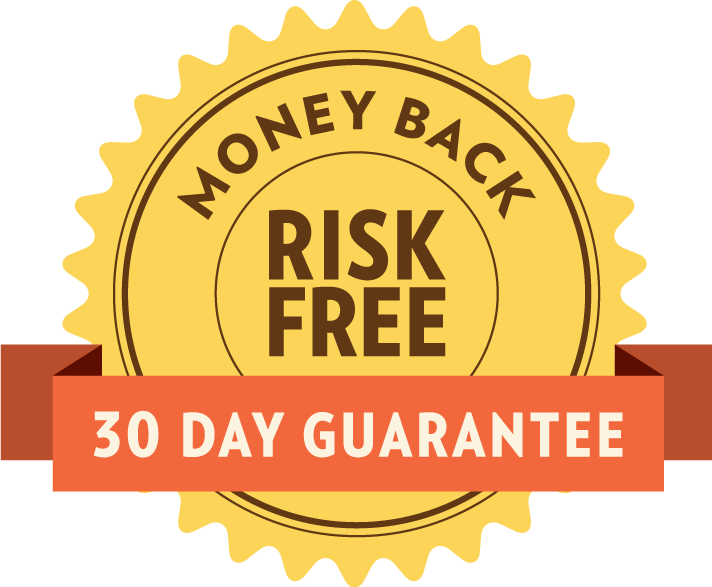 Don't Like It? Return It!
If - for whatever reason - you're not happy with the course, simply send me an email to [email protected] - and I'll refund your money - no questions asked. In other words - try it, see if it works for you. Since so far I have only received a few refund requests out of thousands of sales - I bet that it would work for you too! 🙂