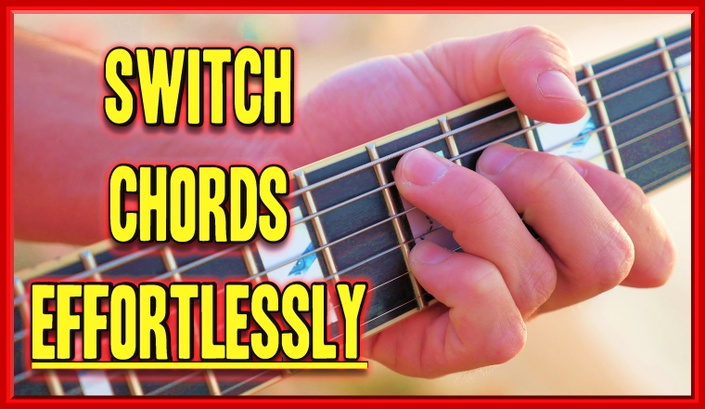 Switch Chords EFFORTLESSLY >>> Play Songs Fluently
Skyrocket through months of improvement in days! Turn your guitar playing from feeling like "work" to simply "pure fun".
This mini-course will teach you exactly how to overcome (and speed through!) the obstacle of changing chords fast - which is the #1 obstacle that is causing 90% of the beginner guitarists to quit within a few weeks/months.
That's right, changing chords is not gonna be a challenge for you anymore - and instead you are going to focus simply on playing the songs fluently, and even singing along if you wish.
By the end of this mini-course
you will be able to easily execute the chord changes between all the basic chords. You will switch between them super-fast, and without even looking.
✅
You will achieve that through practicing (for a couple of minutes a day) a small bunch of simple, fun, yet extremely powerful exercises - which will help you DRILL all the chord changes deep into your muscle memory.
You will start feeling the results today.
- CLICK THE DOWN ARROW SIGN ↓ TO FULLY EXPAND THE CURRICULUM -
- Try the members area and watch sample lessons by clicking on the "Preview" button -
The Class Curriculum:
1 - Welcome! Get ready to play everything FLUENTLY!
Available in days
days after you enroll
2 - Drilling Each Chord By Itself DEEP Into Your Muscle Memory
Available in days
days after you enroll
3 - Switching Chords EFFORTLESSLY
Available in days
days after you enroll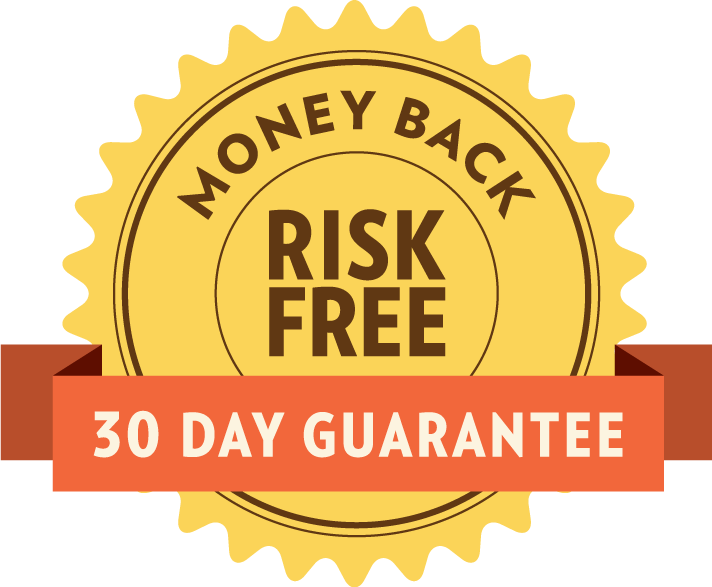 The Course Wasn't as Helpful as You Hoped? Get an immediate Refund.
If - for whatever reason - you're not happy with the course, simply send me an email to [email protected] and I'll refund your money immediately - no questions asked. In other words - you've got nothing to lose and plenty to gain. (how does playing all of your favorite songs smoothly sounds like?) Try it!
Your Instructor: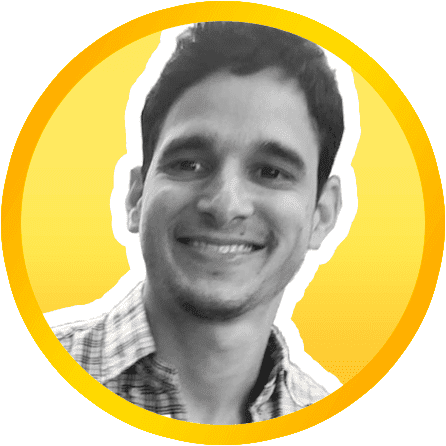 Testimonials and Reviews:


"When I first saw this course I really hoped that it would be the information that I needed to make me sit down and work on my chord changes and strumming. I am delighted to tell you that it really is!! This course contains a logical method that can not fail to help you if you follow it and do the work. I am already seeing a big difference in my playing.

There is also a method on how to devise strumming patterns for songs that we know. This was a real eye opener from me and a great bonus that I had not expected. Additionally there is a great "cheat sheet' which you can read to remind you of the methods and also some attractive and useful ebooks are included. The bottom line ......... if you are unhappy with the speed and accuracy of your chord changes then get this course, your guitar and your audience will love you! Thank you for doing this Mr Cooper."
Amanda Yates, USA


"This course was excellent -- it really helped me to start learning tips & techniques to get my guitar playing moving quickly. It covered a lot of great ways to improve quickly -- rather than a nuts & bolts course, it moved quickly and provided over techniques that REALLY help improve anyone with their guitar playing abilities!"
Julie Wynne McClintock, Colorado, USA

(Google Translate from German) "This is the course I've been missing for years! Fingerpicking was easier for me than hammering some chords. Making spontaneously music with others at a campfire meant stress for me. That's changing now."
Markus Hees, Germany
Common Questions That I Get About the Course:
Why shouldn't I take another course or just watch free YouTube lessons?
Two reasons. 1: Your time is valuable, and trying to learn through random lessons on random guitar topics (instead of using a systematic, logical and proven approach) will never get you as far as a systematic method. Simply put, random YouTube lessons will make it way more likely that you'll quit. 2: You might find a valuable exercise here and there, but you'll never find all of the most powerful exercises (and I say that from experience) located in one place, for you to watch in less than an hour of your time - and walk away merrily while you are putting this super-knowledge to use and feeling improvement every single day.
For how long do I have access to the course?
After enrolling, you have unlimited access to this course for as long as you like - across any and all devices you own.
What if I am unhappy with the course?
If you are unsatisfied with the course for any reason, contact me within the first 30 days and you will get a full refund, no questions asked.
Another question that isn't here?
Text me! See that blue floating icon at the bottom right of your browser? (if you don't - refresh the page) Through it, you can send me a message that's shown immediately on my computer and phone, so on most times of the day you can expect my answer within minutes. Don't hesitate, I'd love to talk to you!
Free Bonus: The Printable PDF Beginners Campfire Songbook
On top of the lessons, you will also receive the printable GuitarSongsMasters Beginners Campfire Songbook, with over 35 songs.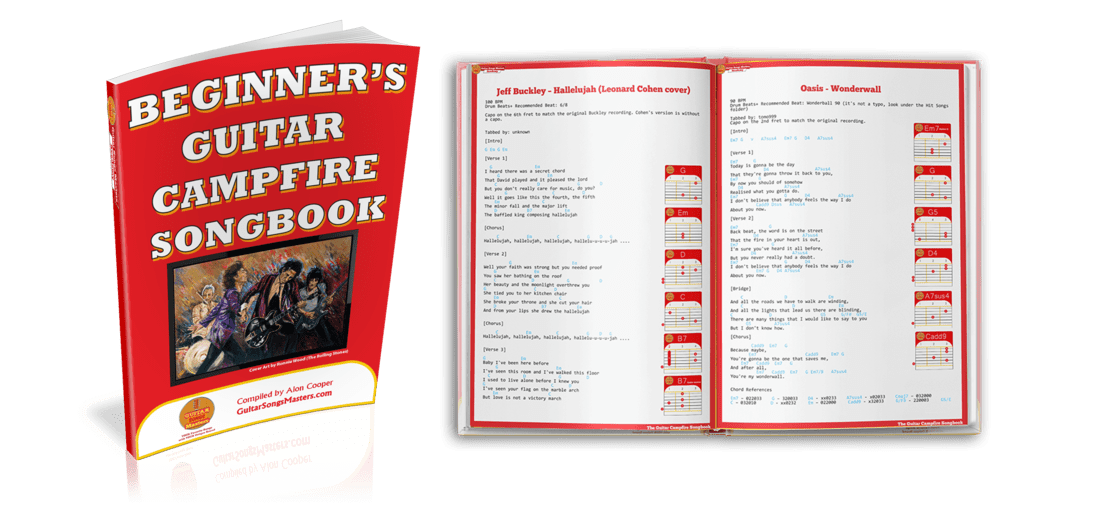 Some of the songs that are in there, ranging from classic rock to pop, country and more, are in the following list:
Ed Sheeran - The A-Team
Bob Marley - No Woman No Cry
Pink Floyd - Wish You Were Here
Oasis - Wonderwall
Green Day - Time of Your Life
The Eagles - Take It Easy
Ben E. King - Stand By Me
Jason Mraz - I'm Yours
Bob Dylan - Knockin' on Heaven's Door
You Are My Sunshine
Outkast - Hey Ya
Old Crow Medicine Show - Wagon Wheel
Leonard Cohen / Jeff Buckley - Hallelujah
Florida Georgia Line - Cruise
Bright Eyes - First Day of My Life
Red Hot Chili Peppers - Dani California
Sublime - What I Got
Rolling Stones - You Can't Always Get What You Want
And many others