The problem that I am especially here to address is that for many people - including me at first, this transition (to playing with the thumb helping from above) does not come naturally at all.
I was totally sure that something is wrong with my hands or with my guitar - and that I just wasn't supposed to play with the thumb. Until, together with my own teacher, we created this set of exercises.
In the first part of the course, I will share with you a couple of excellent, and very simple exercises, that just by doing them for a couple of minutes every day - in no time you'll naturally be playing all those chords with the thumb from above like a pro.
These exercises are exactly what took me from that feeling of "this thumb thing isn't for me" to "this thumb thing feels so natural and my playing is now SO much more clean, fun and simply - cool."
You won't believe how quickly this transition would come for you, and how natural and BETTER the guitar would feel in your hands.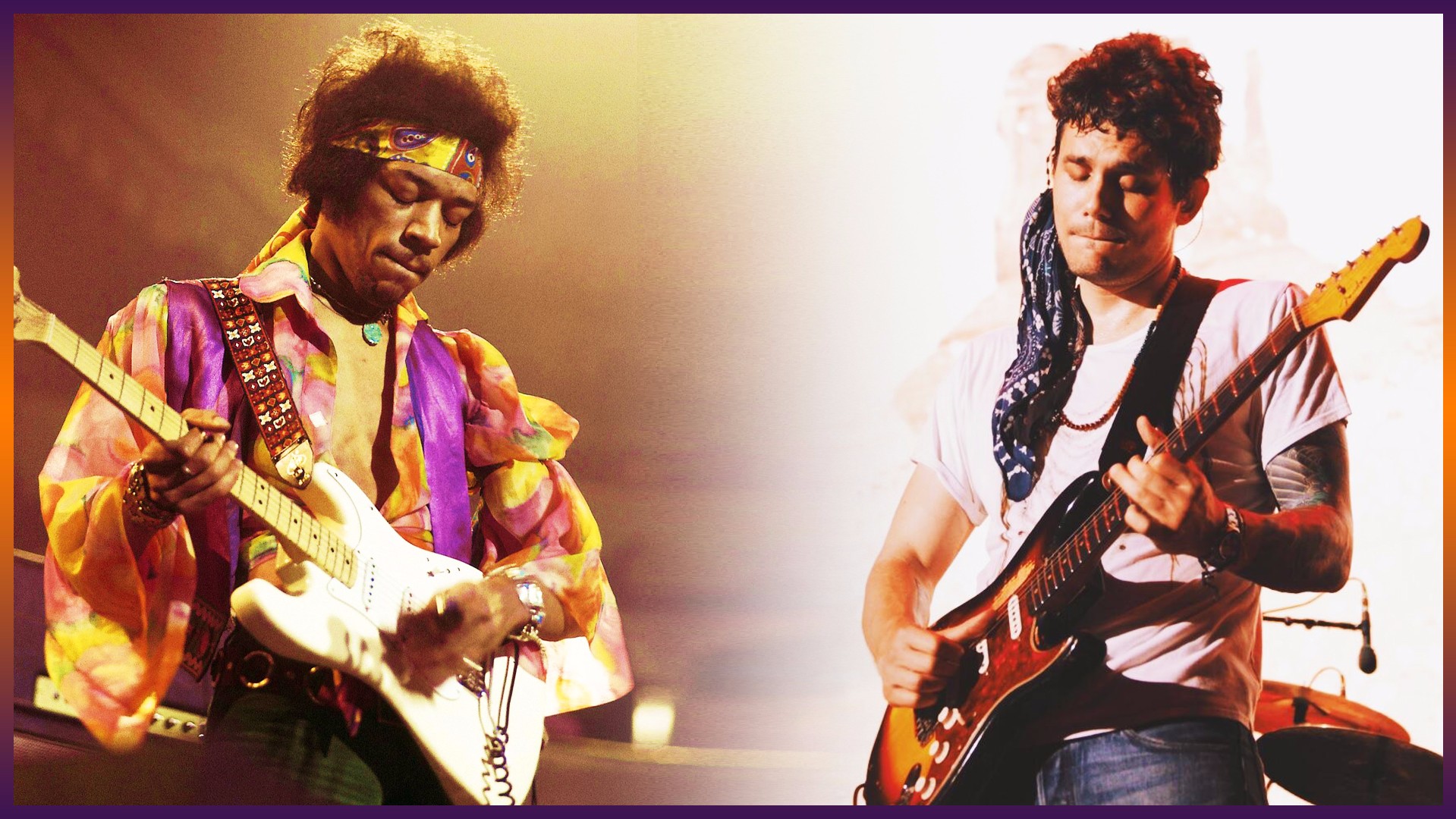 The 2nd Part of the Course - Studying The Hendrix / Mayer Style:

After we have the thumb ready, in the second part of the course I will give you some of the best tips and tricks for getting the best out of that "Hendrix" sound & style - the exact style that influenced so many other guitarists that followed him since the late 60's and until today.

What we will talk about in the Hendrix / John Mayer section of the course:
What are the 4 INGREDIENTS of the Hendrix and John Mayer sound.
How to get that Hendrix / Mayer spanky GROOVE that they have in their rhythm playing.

How to add those cool "Hendrixian riffs" to funk up your songs and add a lot more interest. The signature of his style!
His favorite chord shapes, the ones that are the most comfortable to use with the famous riffs in between the chords-playing.
And more. But the most important thing is that I will teach you how to take some of their style and combine it into your own style, instead of sounding like a clone or a wannabe.
So get ready to have a lot more fun on the guitar, and to break that door right into the next level of guitar playing.