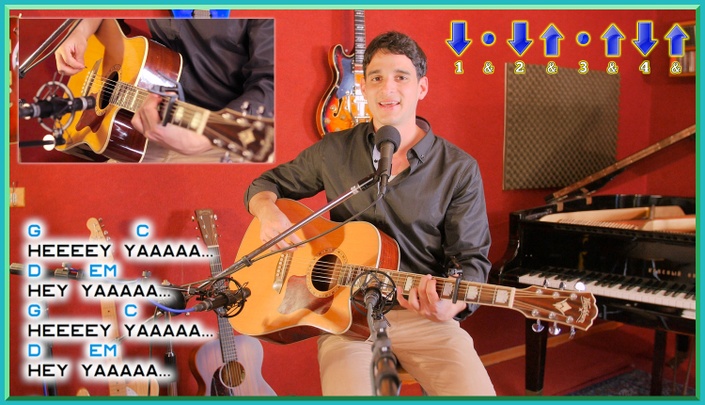 Play YOUR Favorite Songs: The Beginner Guitar Super-Course
The Flagship Course with the 7 Keys You'll Need to Beautifully Play All of YOUR Favorite Songs
If what you want to do on the guitar is to play your favorite songs - This is it. You reached the final stop with eveeerything that you'll need in order to beautifully do that.
Let's begin, and let me tell you why is it so:
Do you LOVE listening to music, and especially to songs with guitars in them?
Did you always wish to be able to play your favorite songs by yourself? (perhaps while singing along as well?)
Or maybe you've been playing for some time, but the songs you play still don't sound good and seem like a lot of work instead of fun?
Are you tired of long winded YouTube lessons that get you nowhere?

Well, I have exactly what you're looking for, and you're gonna love it. So if you love music - read on.

Hey! My name is Alon Cooper, I am the founder of GuitarSongsMasters.com, one of the world's top five most read guitar blogs. (* source below) I learned guitar by myself, and I am here to help you do it too - in the quickest and most fun way.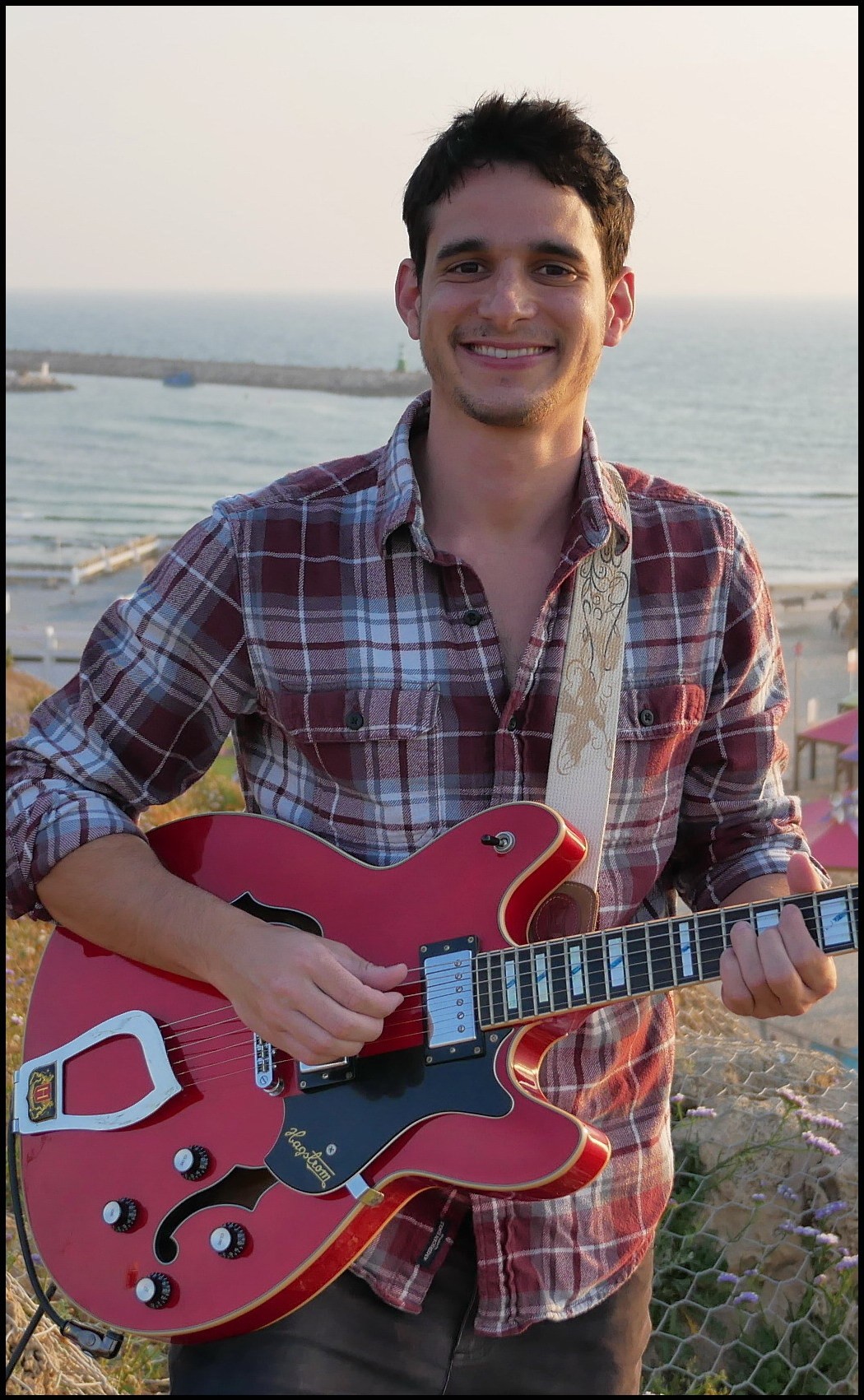 The problem in the guitar world is that 90% of the people who start playing the guitar - quit it within a year. (** source)
But I know what is the reason, and how we'll overcome it:
Most teachers (both online and offline) focus on too much fluff and don't really consider the player's real wants.
Most lessons' final goals are too vague, too long winded, and lack a focus and understanding of what most people are really after - which is simply to play the songs that THEY love - out of their own hands.

NOT playing boring scales. NOT playing some useless, Twinkle Twinkle melodies. NOT to have a 20 minutes lecture on what's a guitar strap.
So forget that. I am here to give you the QUICK RESULTS: you'll be playing your own favorite songs from the first lessons.
The course's main goal is to make you the guy/girl that can instantly and beautifully accompany any song from a music songbook / website chord chart.
All that'll be left to you and your friends is to sing along.
(:
Step 1: Learn the formula for how to take any song from a chord sheet and turn it into great music in the real world.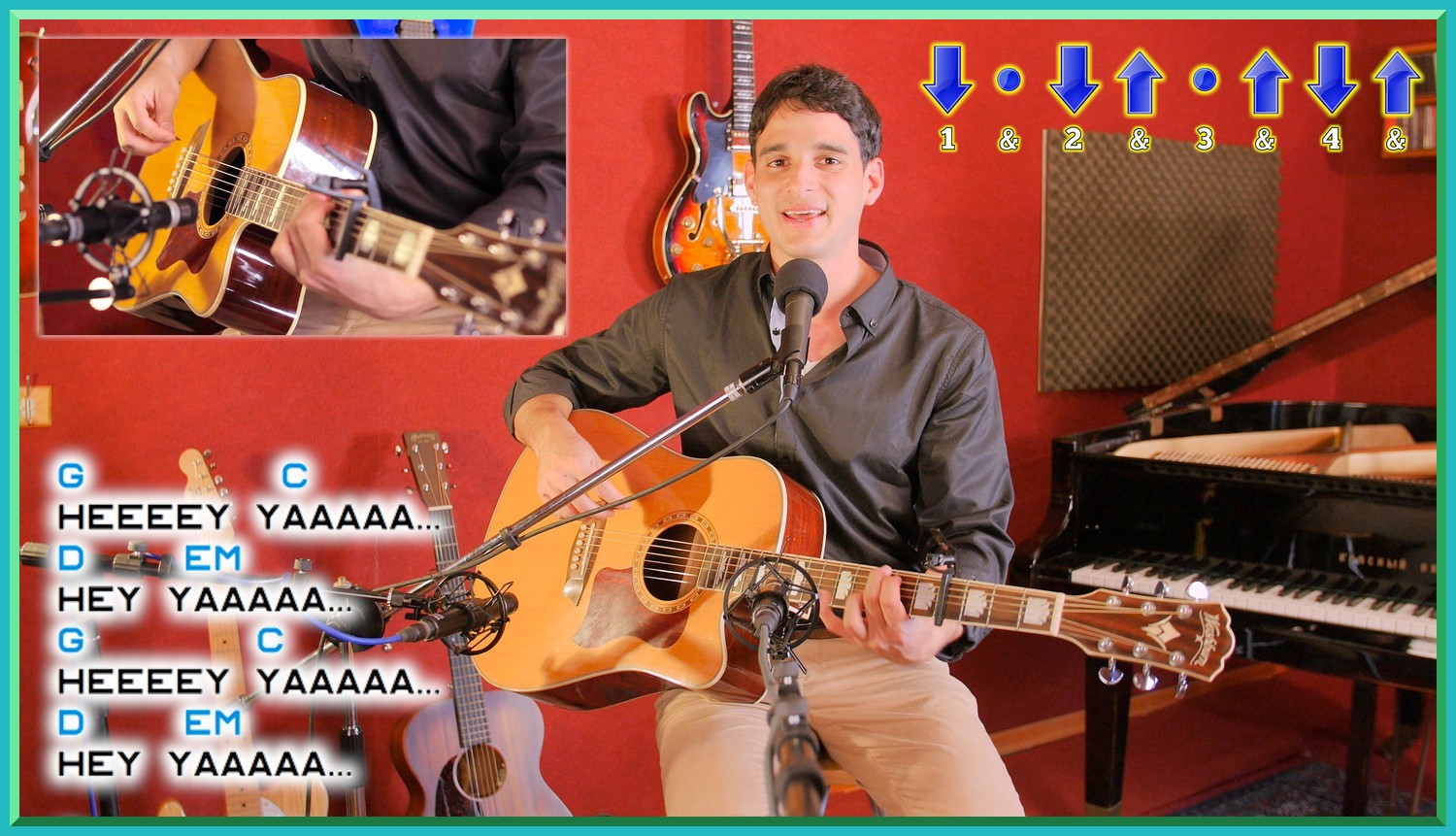 ↓

Step 2: Choose any song from a website / songbook.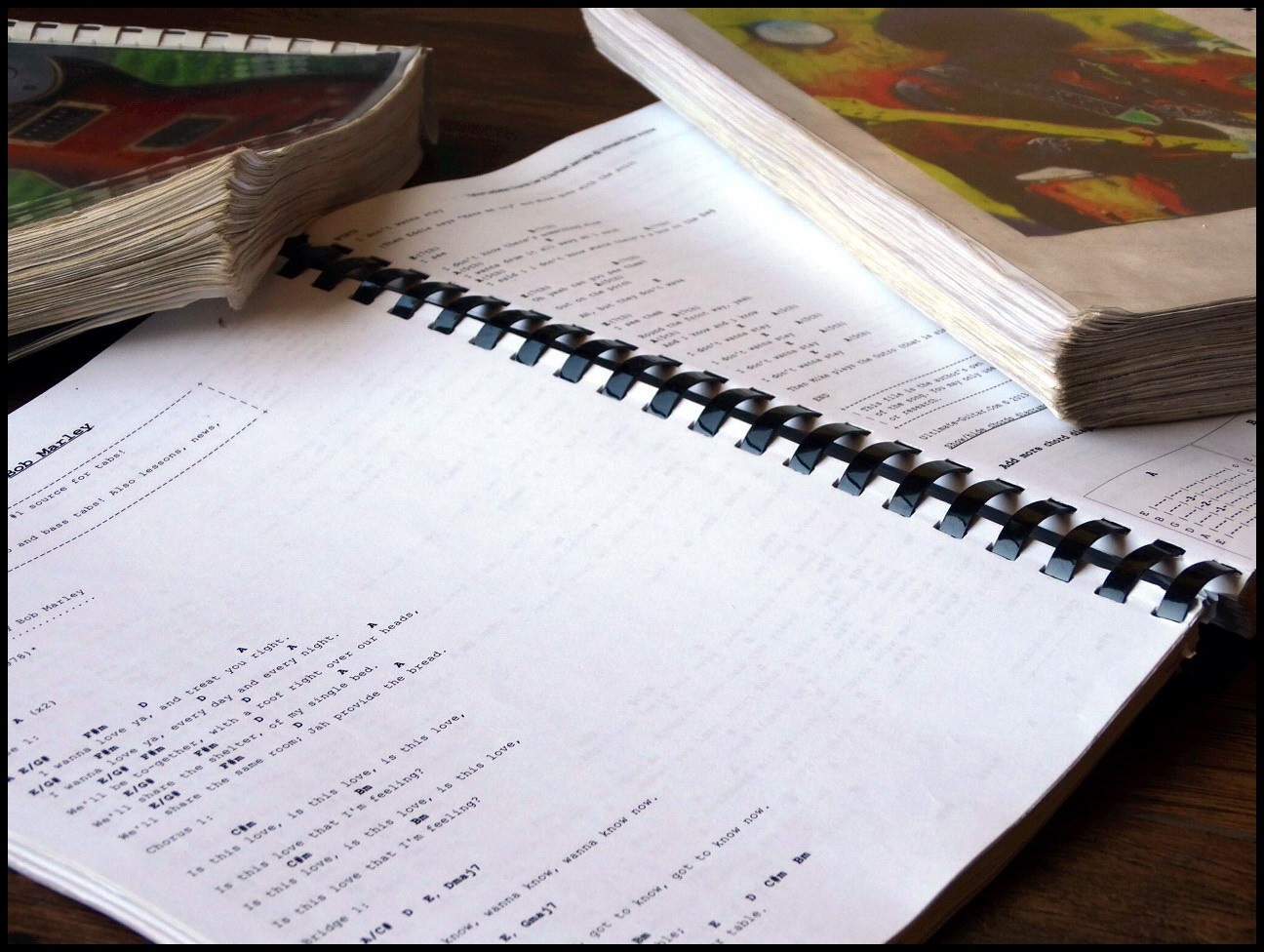 ↓

Step 3: Get out there and play all the songs that you and your friends love. Enjoy!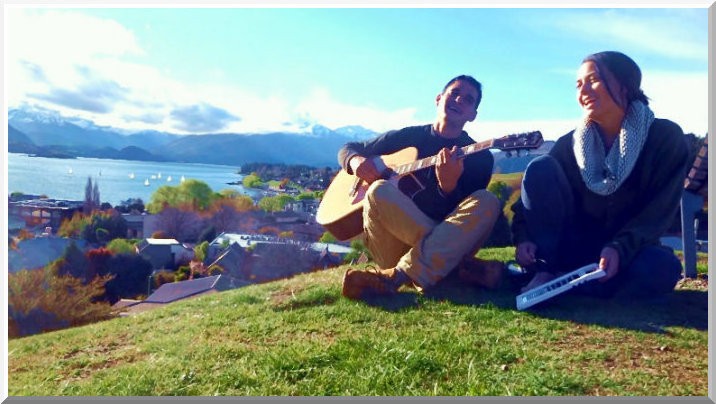 Over 10k Students and Hundreds of Five Star Reviews Have Earned the Course the "Highest Rated" Badge Among Hundreds of Competitor Guitar Courses In the Marketplace.
(Read Testimonials and Reviews In the Next Sections)

What You'll Learn
The course is built around what I call "The 7 Keys That'll Give You the Ability to Play Any Song". Here they are:
- Key #1: The Understanding That Playing Songs Is Simple and Requires Only 2 Ingredients

- Key #2: How to Play Any Chord with a CLEAN, Buzz-Free Sound + Our First Songs
- Key #3: Fuel a Neverending Motivation to Continue Improving - By Using YOUR Favorite Songs to Practice (Includes songbook creation tricks, and more)

- Key #4: Super-Learning New Chords, Fast!

- Key #5: My Tricks for How to Switch Effortlessly Between the Chords - Become FLUENT

- Key #6: How to Figure Out the Correct Strumming Pattern for Any Song, and Play It Steadily

- Key #7: How to Develop a Rock-Solid Sense of Rhythm and Groove: The #1 Ingredient for a Professional Sound

+ Bonus: 24 Shortcuts, Hacks & Tricks for the Beginner Guitarist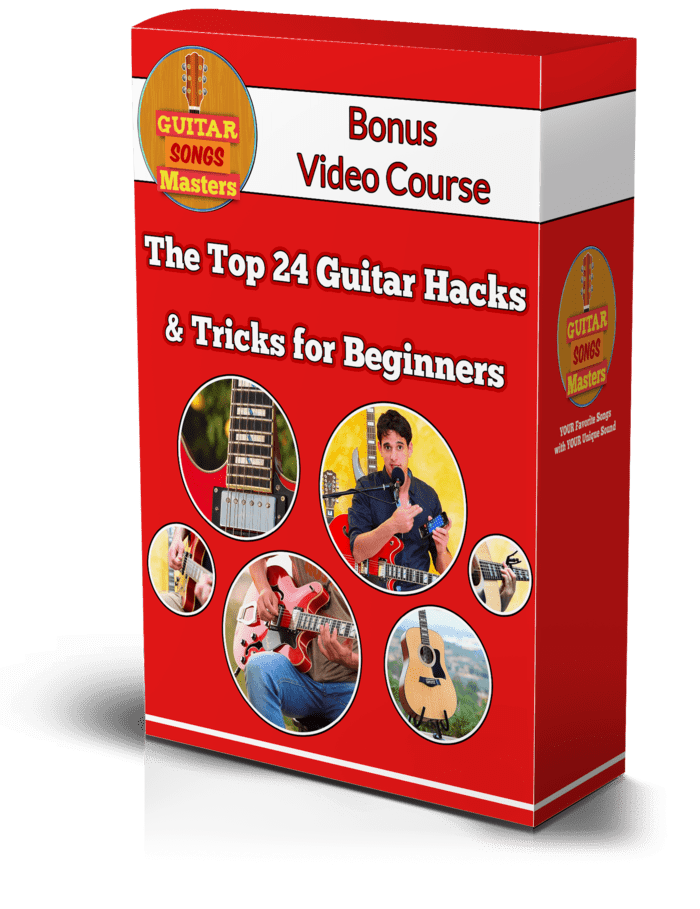 + Bonus: The Printable Guitar Songs Masters Campfire Songbook (with 35+ Different Famous Songs, All of Them Are Accompanied with a Specific Video Lesson That Shows How to Take That Song Out of the Paper and Into the Real Life)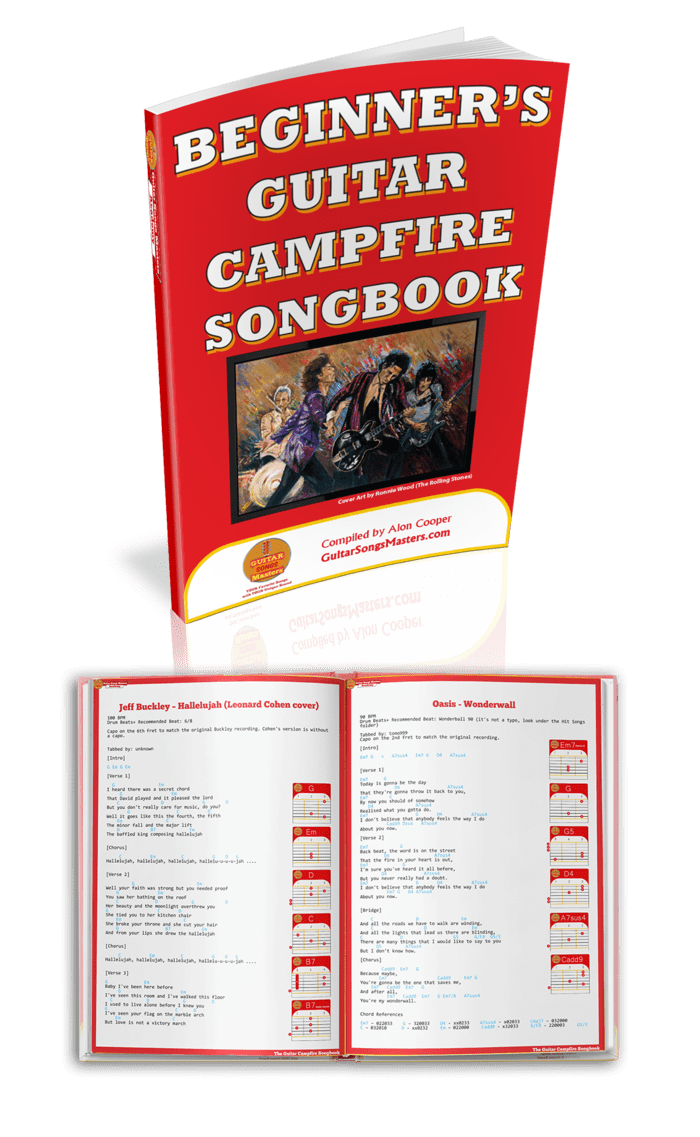 - CLICK THE DOWN ARROW SIGN ↓ TO FULLY EXPAND THE CURRICULUM -
- Try the members area and watch sample lessons by clicking on the "Preview" button -
The Class Curriculum:
Key #1 to Beautifully Play ALL the Songs That You Love: Guitar IS SIMPLE!
Available in days
days after you enroll
Key #2: Playing All Chords with an Excellent Sound + Our First Songs!
Available in days
days after you enroll
Key#3 - Fuel Your Motivation: Always Learn Guitar Using YOUR Favorite Songs
Available in days
days after you enroll
Your Instructor: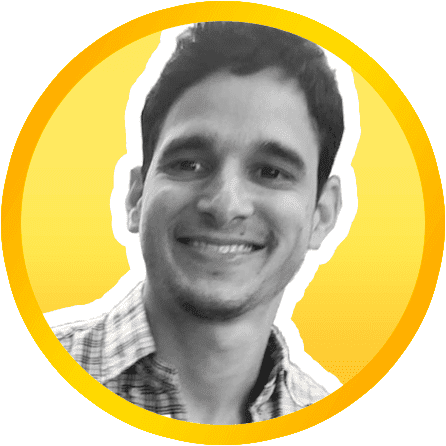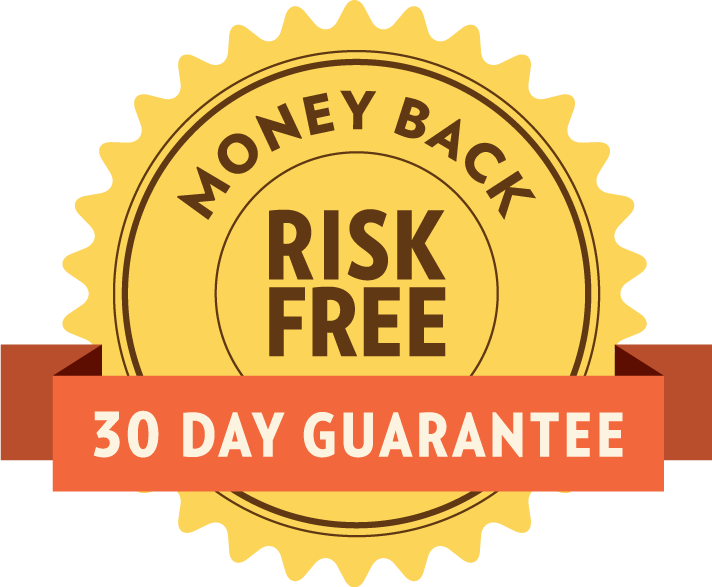 Don't Like It? Return It!
If - for whatever reason - you're not happy with the course, simply send me an email to [email protected] - and I'll refund your money - no questions asked. In other words - try it, see if it works for you. Since so far I have only received a few refund requests out of thousands of sales - I bet that it would work for you too! 🙂
Testimonials and Reviews
I guarantee that these testimonials are real, from students who sent them over email or left reviews on other websites that my courses are hosted at, and are not altered by me in any way.

"Very engaging instructor. I get the impression he loves his music and loves passing on that knowledge. He comes across as a "New best friend" who can teach me guitar!" Colin Cod, Colorado

"An awesome course on guitar. I play acoustic but never went through a conventional guitar lesson or never took any lesson from a guitarist. I have learnt a lot of things that have halted my growth as a guitarist. There're some great valuable insights & tips that beginners can use and avoid training in the wrong way. The lessons and his playing is very clean. I have seen very few people play that clean and his equipments are amazing. Very clean playing and precise tutorials. You won't waste your time taking lessons from his courses." Khan Sami, India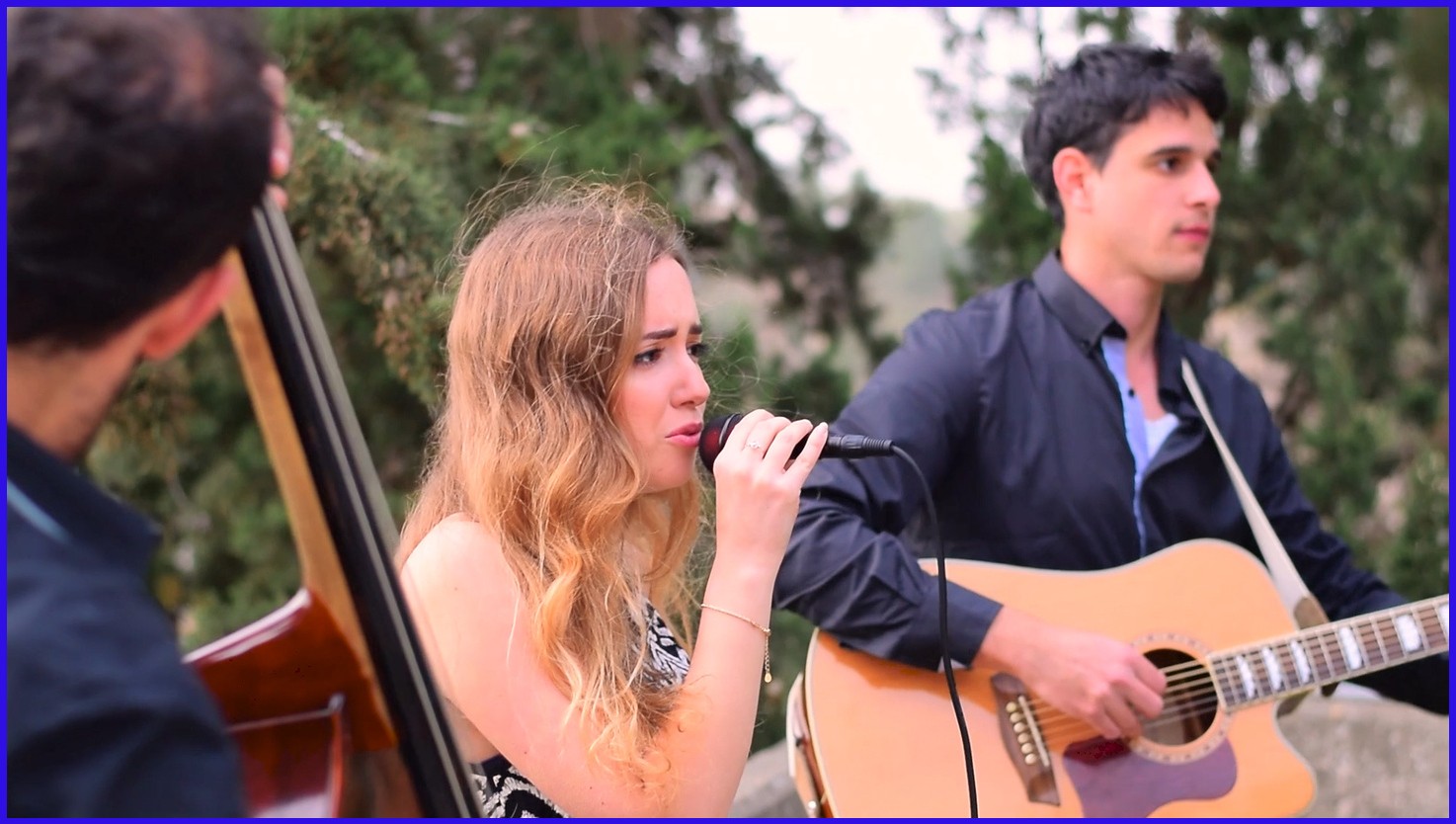 "Well produced, great quality video with useful text overlays as well as really good teaching." Rita J., Ireland

"I've played through 5 lessons so far and Alon has been a terrific instructor. It's been about 10 years since I last picked up the guitar so am very rusty, basically starting over as a beginner. I really like the way Alon structured this course, he has you jumping right in with practical and relevant tips. The lessons are reinforced with nice graphics and play-alongs which I find very helpful. You can tell that lots of thought has been put into this course by the high production value. Looking forward to the rest of the course!" Quang Nguyen, Vietnam


"All I have to say is wow, the quality of the production, the number of song lessons, the depth Alon goes into in his explanations. I tried learning guitar with the fender apps with no success, but this time seems like I am definitely sticking around. Thanks a lot."

Elle McThompson
Common Questions That I Get About the Course:
Why shouldn't I take another course or just watch free YouTube lessons?
Two reasons. 1: Your time is valuable, and trying to learn through random lessons on random guitar topics (instead of using a systematic, logical and proven approach) will never get you as far as a systematic method. Simply put, random YouTube lessons will make it way more likely that you'll quit. 2: I understand you. Just like how I learned independently how to play the guitar - I know your wants and needs - and I am here to shortcut your way to the success which is playing all of your beloved songs. This course could have saved me literally thousands of hours of struggling around before I found and developed those shortcuts and methods myself.
For how long do I have access to the course?
After enrolling, you have unlimited access to this course for as long as you like - across any and all devices you own.
What if I am unhappy with the course?
If you are unsatisfied with the course for any reason, contact me within the first 30 days and you will get a full refund, no questions asked.
Another question that isn't here?
Text me! See that blue floating icon at the bottom right of your browser? (if you don't - refresh the page) Through it, you can send me a message that's shown immediately on my computer and phone, so on most times of the day you can expect my answer within minutes. Don't hesitate, I'd love to talk to you!
More Testimonials & Reviews
"Wonderful! I'm really excited about this course. Love the instructor's style of teaching - easy to understand and lots of good exercises to practice. The extra material - songbook, fingering charts, youtube links - are very helpful. I've taken other guitar courses before with little results but this one has been outstanding. I've already learned so much and feel this course will finally give me the tools I need to start playing the guitar. This course is definitely worth the money and I look forward to taking other courses from Alon." Brett Loore, Halifax, Canada

"Outstanding, the teacher is first of all outstandingly talented and plays over ten instruments, and I also highly like his teaching style: very bright, no "hmmms" and such. And the idea of learning using my own favorite songs really works and feels great." Harry Hofstra, California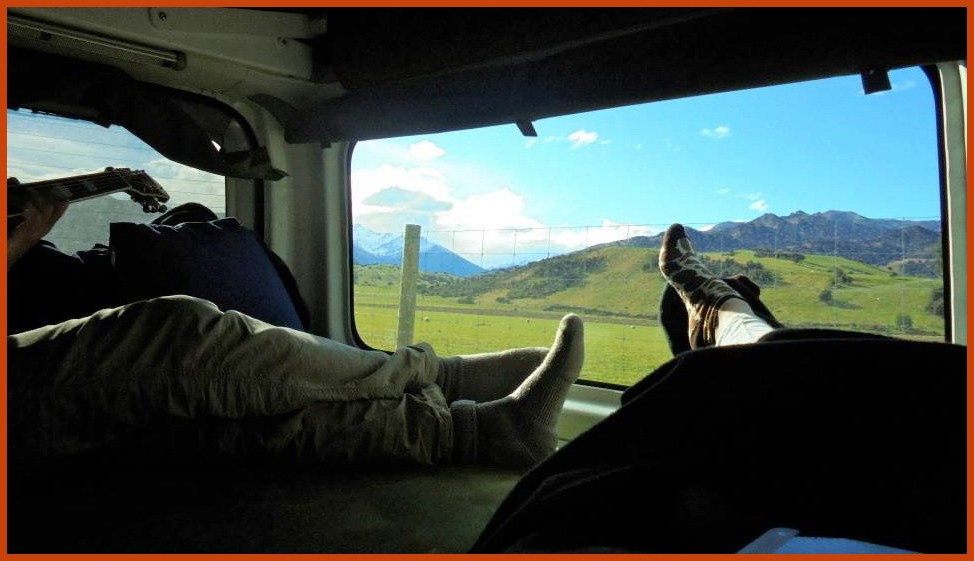 "I'm several sessions into the course I am enjoying & learning. After a failed attempt to teach myself guitar decades ago I'm having modest success this time using the videos. The instructor is upbeat and easy going and goes into some fine points that I'd never picked up on my own. His blog is informative too. If I don't learn this time around it's all my fault ! " Brian M., New Zealand

"Explanations are very clear. Lots of great ideas on how to go about learning and practicing the chords fast. Very pleasant and relaxed presentation with lots of great ideas and examples. I look forward to continuing the class!" Sven Goran, Denmark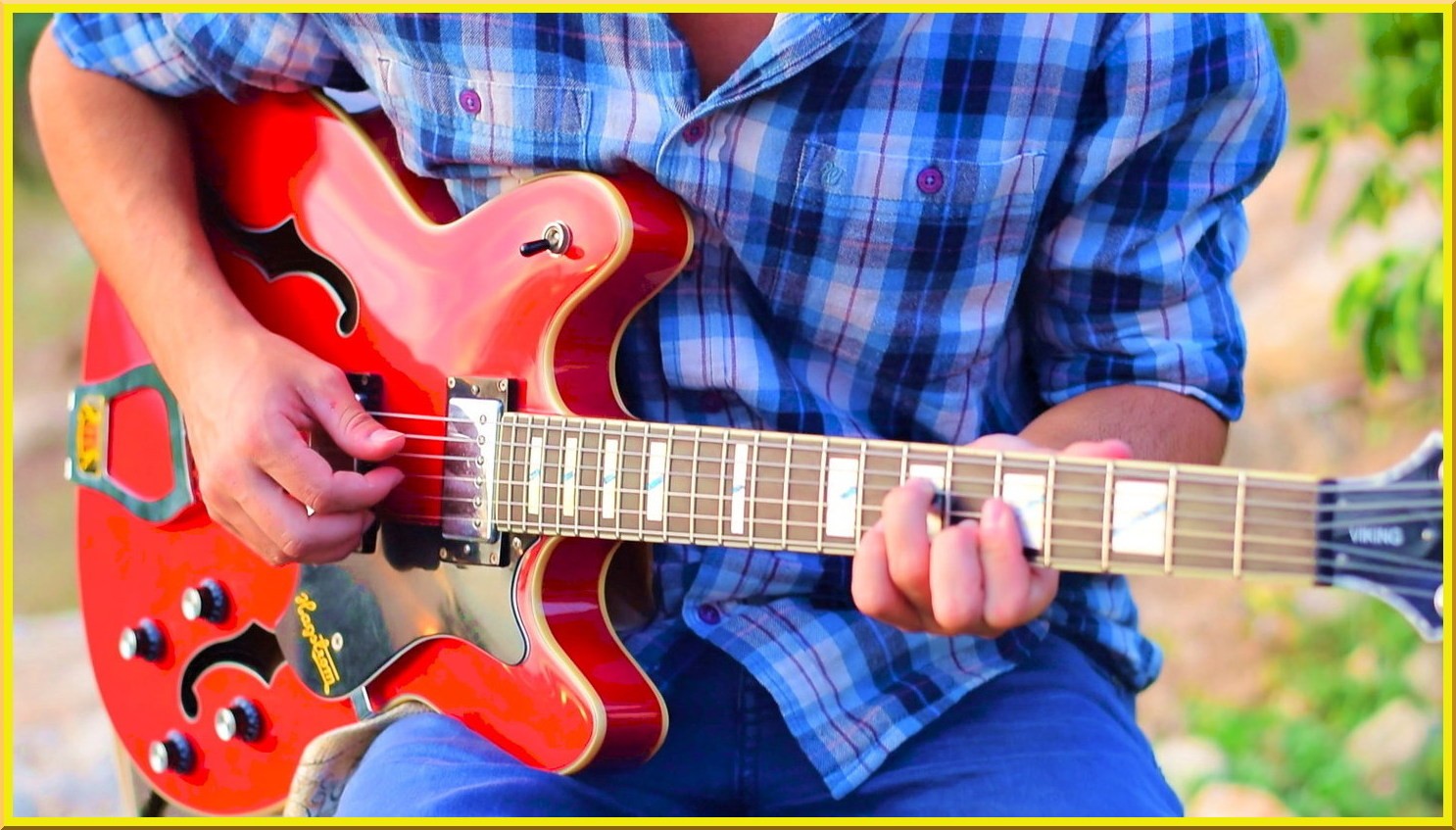 Let's kickstart your guitar journeys - for a lifetime of making music and joy.
Best,
- Cooper
(contact me directly with any questions through the live chat icon)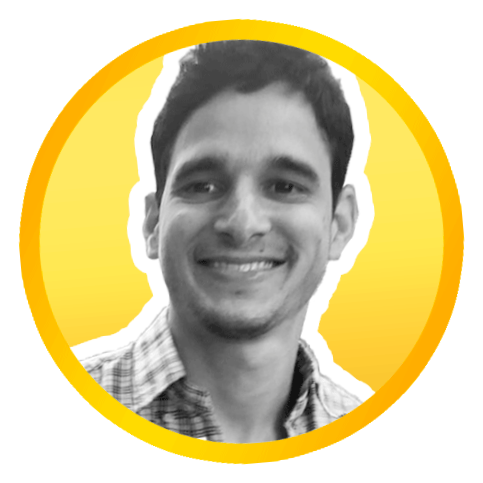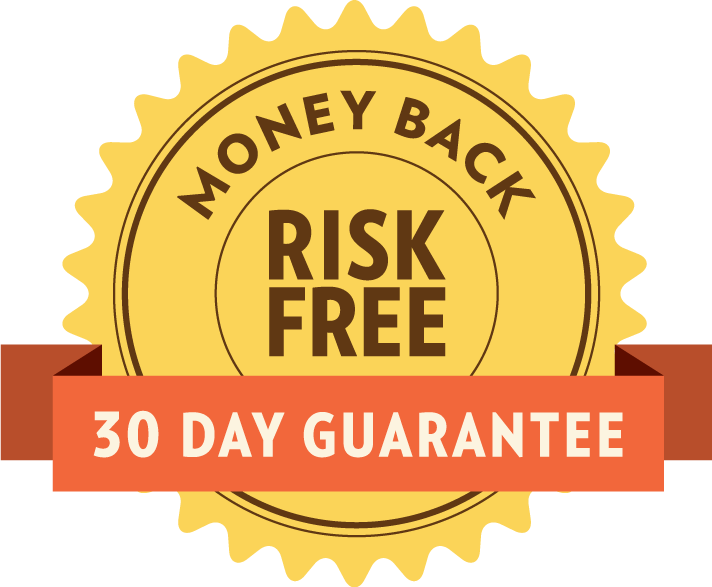 Don't Like It? Return It!
If - for whatever reason - you're not happy with the course, simply send me an email to [email protected] - and I'll refund your money - no questions asked. In other words - try it, see if it works for you. Since so far I have only received a few refund requests out of thousands of sales - I bet that it would work for you too! 🙂